Now that the U.S. is nearly two months into the COVID-19 pandemic, restaurant owners and managers are taking a step back to say "now what?" as they begin to plan the future of their organizations.
Without a doubt, social distancing guidelines put in place by the CDC have forced many restaurants and eateries across the country to close dine-in facilities. Many, however, are keeping operations open and staff employed by offering carry out and delivery services in order to keep afloat.
As we move into the future, there are several options restaurants have in order to meet demands from customers with new and inventive options while still keeping them safe within dining facilities.
New Revenue Streams
Many restaurant operators are looking to develop new, advanced ways to keep revenue flowing and satisfy customers. Although neither online ordering or delivery are new streams per se, many are beginning to use new and creative ways to increase their revenue through these avenues.
Third-party delivery services offer wider reach for a restaurant. However, many restaurant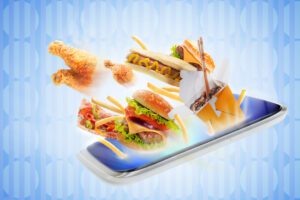 owners and managers are forgoing these services during this time since they often keep 20-30% of the restaurant's profits on each sale, as well as employ their own staff.
By offering your own online ordering and delivery service through a restaurant-branded app or website, your restaurant operations are able to keep more of your staff employed, have better control of the quality and speed of service, and can keep all of the profits from your sales.
Curbside pick-up, although a long-time part of some restaurant chains such as Applebee's, have gained more attention nationally as a modern take on carry-out. Customers place orders ahead and stay in their vehicle as a restaurant staff member brings them out their meals.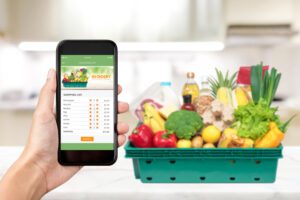 That's not all. Creative restaurants are taking off-premises services a step further by offering groceries with meal purchases. Staples such as bread and flour, cheese and meat, and even toilet paper and hand sanitizer are being offered to restaurant customers—and quickly becoming a popular choice as consumers avoid frequent trips to grocery stores and mega-marts. This allows restaurants to push inventory, meet customer needs, and add another stream of income during the pandemic.
All of these off-premises options will be critical as the pandemic evolves to keep restaurants both safe and profitable.
Looking Ahead at Reopening
Sometime in the not-too-distant future restaurants will begin opening again. Although some customers may be cautious to return, restaurants should begin to plan for this now so that they can assure their customers that their restaurant is both safe and clean.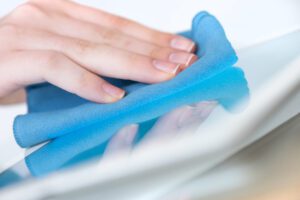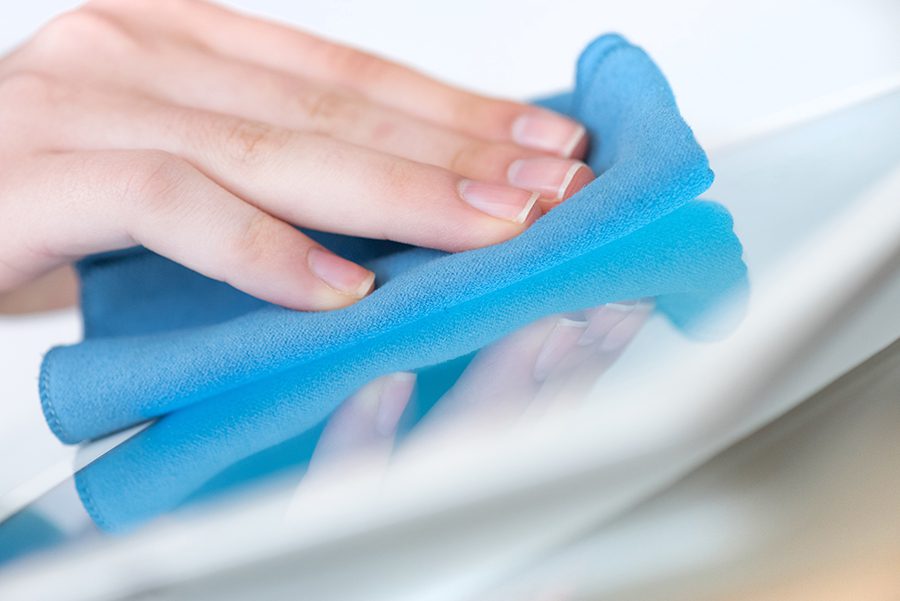 To do so, operators should look to protect the technologies that are touched or handled by multiple people. Restaurants should invest in screen protectors for payment terminals and touch screen devices to keep your tech sanitary. Encourage staff to use masks and gloves, as well as space out tables and regularly clean services and technology.
Technology will be your best ally moving forward. As the industry evolves, restaurants should look for solutions that will keep their business both safe and profitable in the long run, including mobile and contactless payments – especially for curbside pickup and pay at the table, self-service kiosks, temperature sensing kiosks, and voice-enabled technologies.
Turn Challenges into Opportunities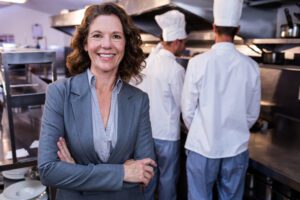 Getting through the pandemic can be challenging for restaurants. However, innovative opportunities can help make the process much easier as you and your staff begin to plan for a reopening. Innovative tech will help your restaurant serve more customers while still keeping overall health and safety a top priority.
What are some of your unique challenges, opportunities, or strategies during COVID-19? Our team of restaurant technology experts are available to be a part of the discussion to help you find success both now and in the future. Contact us today, we'd love to talk!