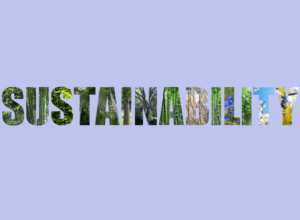 Retail sustainability has been a focus for many chains as consumers and stakeholders drive the need for increased accountability. As retailers are in varying stages of achieving their sustainability / ESG goals, it is a good time to report our findings on the progress of 12 top retail and QSR chains.
Lowe's Companies
Kroger
Sherwin-Williams
Target
Gap
Tractor Supply
The Home Depot
Sprouts
Patagonia
Panera Bread
Taco Bell / YUM! Brands
McDonald's
During our research of the various ranking sites for retailer sustainability, we found that given the vastness of what constitutes ESG, the ranking criteria varies significantly, as does the geography and the timing of report publish dates.
Lowe's Companies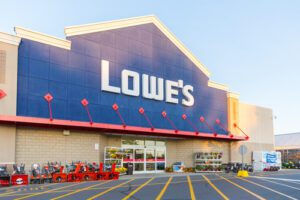 RIS News reported Newsweek / Statista – 4th Annual America's Most Responsible Companies
With Newsweek giving Lowe's an overall rating 82.40 – ranked 63 of 500 companies rated
Achievements from Lowe's 2021 Corporate Responsibility report
Achieved 2025 goal of reducing Scope 1 and 2 greenhouse gas emissions (GHG) by 40 percent – four years early in 2021 – with a reduction of 42 percent over the past five years.
Invested $10 millionand completed 100 community impact projects through the 100 Hometowns initiative, which helped communities rebuild from natural disasters, repair critical housing, restore community centers, revive green spaces and more.
Delivered future water and energy bill savings of $17.7 billion to Lowe's customers who purchased the company's ENERGY STAR® and WaterSense® products in 2021. The company is also developing buying guides to embed sustainability criteria into product decisions.
Provided more than $4.5 million in assistance to 3,140 Lowe's associates as part of the Lowe's Employee Relief Fund, funded by associates and matched dollar-for-dollar by Lowe's.
Distributed more than $740 million in bonuses to front-line associates.
Kroger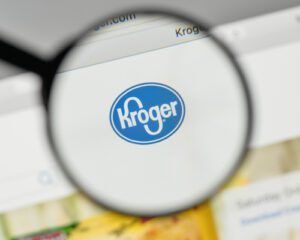 Newsweek overall rating 81.30 – ranked 78 of 500 companies rated
Kroger reports its progress (2017 to 2021) toward the company's 2025 Zero Hunger | Zero Waste Commitments
3 billion meals to communities (2025 goal 3B)
500 million pounds of surplus food recovered through Zero Hunger | Waste Food Rescue Program
More than 93% of stores donate through regular surplus food pickups (100% is 2025 goal)
42% increase in donations of surplus fresh Produce, Dairy & Deli items (goal is 45%)
$1 billion strategically aligned giving to nonprofit partners feeding people
79% operational waste diversion from landfill (2025 goal is 90%+)
7% reduction in food waste generated by supermarkets (50% goal for 2025)
49% of food waste diverted from landfill (goal 95%+)
2539 or 92% of stores have food waste recycling programs (goal is 95%+ of stores)
Sherwin-Williams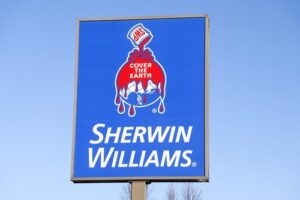 Newsweek overall score 80.5 – ranked 92 of 500 companies rated
Highlights of the company's retail sustainability achievements are listed below. View the full report
Collected in 2021 more than 1 million gallons of paint for recycling through PaintCare®
Implemented Sustainability by Design program across the enterprise, serving as our proactive, foundational process to aid the growth of our "sustainably advantaged products" portfolio
Developed a structured process for measuring and assessing Scope 3 emissions
Recognized by Forbes® Magazine as one of World's Best Employers and America's Best Employer for Diversity, New Graduates, Women and Veterans
Strengthened communities through employee service on more than 120 nonprofit boards and financial support of more than 1,300 nonprofit organizations
Target
Newsweek overall score 80.20 – ranked 97 of 500 companies rated
Highlights of the company's ESG achievements are listed below. View the full report
Achieved a 32% absolute reduction in operational emissions – goal is 50% reduction by 2030.
Retrofitted first net zero energy store, expected to generate up to 10% more renewable energy per year than needed to support its operations.
Launched commitment to spend more than $2 billion with Black-owned businesses by the end of 2025.
Introduced Target Zero in 2022, empowering guests to more easily shop products with packaging designed to be refillable, reusable or compostable, or made with recycled content or plastic alternatives.
Enhanced total rewards package for its team members to create greater equity and opportunity, including setting a new starting wage range of $15-$24 per hour, launching a new debt-free education program and extending medical plan to include more hourly team members.
Committed $100 million through 2025 to help fuel economic prosperity in Black communities across the U.S.
Gap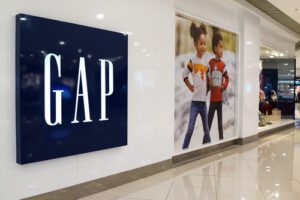 Newsweek overall score 78.20 – ranked 141 of 500 companies rated
Highlights of the company's retail sustainability achievements are listed below. View the full report
10,600+ youth hired by This Way ONward since 2007
5 million+ people reached with improved water access through Women + Water since 2017
79% of cotton sourced from more sustainable sources
92% of fabrics with PFC-based finishes successfully converted or exited
The Home Depot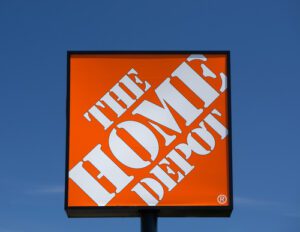 Newsweek overall rating 77.8 ranked 152 of 500 companies rated
Sustainability achievement highlights are detailed below. View the full report
Approximately 90% of US store leaders started as hourly employees
Paid record bonus checks to non-management associates of approximately $739M
Reduced Scope 1 & 2 carbon emissions by 172K metric tons which is the equivalent of taking more than 37,000 cars off the road for a year
Decreased electricity consumption in its store by 50% since 2010
The Home Depot Foundation has contributed more than $400M towards veteran causes since 2011
Since 2009, their Retool Your School grant program has helped fund over 100 projects benefiting 65% of HBCUs
For the 11th time, The Home Depot® has been recognized by the U.S. Environmental Protection Agency and the U.S. Department of Energy for its partnership with ENERGY STAR.  Since 2010, The Home Depot has reduced electricity consumption in its U.S. stores by 44 percent, and it currently operates electricity-generating fuel cells in more than 200 stores. By 2030, the company aims to produce or procure renewable electricity equivalent to the electricity needs for all its facilities worldwide.
"We exceeded our multi-year goal to help our customers save $2.8 billion on utility bills through the purchase and proper use of energy-efficient products. ENERGY STAR-labeled products were key to that achievement," said Ron Jarvis, chief sustainability officer for The Home Depot. "This is a tremendous honor, and I'd like to thank our associates and customers who have adopted the more than 15,000 ENERGY STAR products that we carry in stores and online."
Tractor Supply (TSC)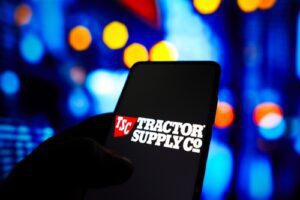 Newsweek overall score 75.5 – ranked 213 0f 500
Highlights of TCS' Stewards of Life Out Here Sustainability Program are detailed below.
Reduced energy consumption by 9% from 2015 baseline
Water conservation goal to conserve 25 million gallons by 2025
99,900+ gallons of oil recycled
32,610 + tons of cardboard recycled
3 million wood pallets recycled
392,000 vehicle batteries recycled
49% female workforce
600,000 hours of talent development and training in 2021
$14 million donated to community organizations through direct giving, sponsorships, fundraisers in 2021
Sprouts Farmers Markets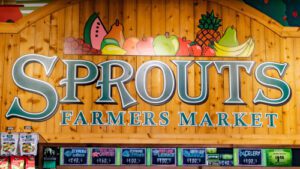 Ranked #43 in Corporate Knight's Top 100 sustainable global corporations; Newsweek ranking 448 of 500
Retail sustainability highlights are detailed below. View full report
Reduced carbon emissions per square foot by nearly 10% from 2019
Achieved an overall landfill diversion rate of 60% by repurposing and recycling 79,000 tons of food and other recyclables
Recovered 78% of food waste generated and donated the equivalent of 26 million meals to help those struggling with hunger
Recycled 500 tons of plastic film from customer and in-store use
Sold $2.7 billion of products with a social or environmental attribute
Created 1,300 new jobs and promoted 22% of our team members of which 54% are female and 49% are racially/ethnically diverse
Awarded $3 million to programs supporting youth nutrition education and food systems equity through the Sprouts Healthy Communities Foundation
70,000 children enrolled in Sprouts-funded nutrition education programs
"I'm very pleased with the meaningful achievements we made on our ESG initiatives in 2021," said Jack Sinclair, Sprouts CEO. "Our accomplishments reinforce the commitment of our 31,000 purpose-driven team members in caring for each other, our customers, communities, and the planet. We look forward to continuing our progress in the years ahead as we execute on our long-term growth strategy that is rooted in ESG."
Patagonia – Gold Standard in Corporate Responsibility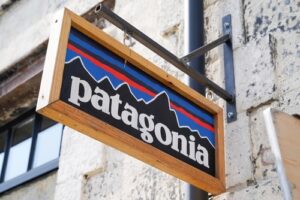 Ranked 4th in the Top 10 by Worth
In a radical sustainability move, Patagonia's founder Yvon Chouinard abdicated his billionaire status by giving his company away to fight climate change. It's an extraordinary measure that highlights the retail industry's growing focus on its responsibility to the planet.
Snubbing profits over purpose, the company created a specially designed trust and a nonprofit organization focused on combating climate change and protecting undeveloped land around the globe. Earth is its only stakeholder.
"Instead of 'going public', you could say we're 'going purpose'," said Chouinard.
Panera Bread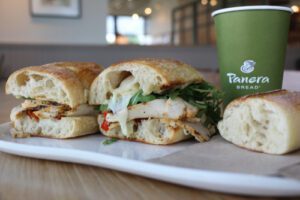 Ranked 5th in the Top 10 by Worth; view 2021 Responsibility Report
2021 sustainability achievements include
55% of entrees are low carbon Cool Food Meals (goal is 60% by end of 2025)
70% of packaging is circular (reusable, recyclable, compostable) (100% goal by end of 2025)
3,433 non-profit partners nationwide receive donations of unsold bread and baked goods from company-owned cafes
McDonald's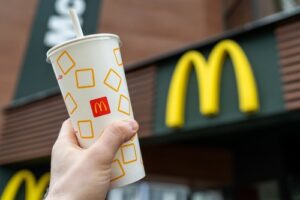 Ranked #1 by Brightly
2021 sustainability achievements detailed below, company ESG site
As the chain's 2019-2022 U.S. renewable energy projects come online, they are expected to contribute to a 27% reduction from its global 2015 baseline.
Approximately 7% of packaging materials and 96.8% of primary fiber packaging comes from recycled or certified sources. Goal is 100% certified, recycled or renewable guest packaging materials by the end of 2025.
Since 2018, McDonald's has reduced virgin fossil fuel-based plastic in Happy Meal toys by 4% globally. The chain continues to work on sourcing materials used in Happy Meal toys from renewable, recycled or certified sources.
By the end of 2021, in its top 35 markets, an average 35% of restaurants offered guests the opportunity to recycle packaging items.
Since 2020, substantially achieved support of deforestation-free supply chains across its primary commodities: beef, soy for chicken feed, palm oil, coffee and fiber for guest packaging. In aggregate, 97.7% of these priority commodities supported deforestation-free supply chains in 2021.
Water efficiency pilots in restaurants in California – post-implementation analysis resulted in roughly a 30% reduction in usage, an annualized saving of 3.7 million gallons of water.
Taco Bell / YUM! Brands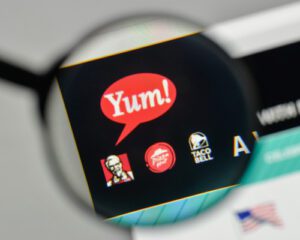 Ranked #2 by Brightly
Corporate parent YUM! Brands – Newsweek overall score 77.70 ranked 157 of 500 companies
2021 Sustainability highlights include
Awarded more than $50 million in funding to almost 30 social impact programs across nine countries through Yum!'s global Unlocking Opportunity Initiative, a five-year $100 million commitment to tackle inequality through equity and inclusion, education and entrepreneurship for employees, front-line restaurant teams and communities around the world
In 2022, launched the Yum! Franchise Accelerator, a one-of-a-kind MBA elective opportunity supporting underrepresented people of color and women interested in the franchise restaurant industry, as part of the Yum! Franchise Center for Excellence, which was established in 2021
Continued on path to achieve gender parity in leadership roles by 2030, in alignment with Paradigm for Parity®, with 42% of global leadership roles held by women in 2021
Announced SBTs to reduce greenhouse gas emissions nearly 50% by 2030 and set an ambition to achieve net-zero emissions by 2050
Building on Yum!'s SBTs, joined the Supplier Leadership on Climate Transition, an emissions reduction training program for suppliers of beef, poultry and dairy in the U.S. and Canada
Committed to move all consumer-facing plastic packaging to be reusable, recyclable or compostable by 2025 across all brands as part of the new harmonized packaging policy
Forward Thinking Retailers
Many retailers have initiatives underway for sustainability. Even if it's just adding micro-fulfillment centers to reduce the distance a product needs to travel to reach a consumer. This is just the tip of the proverbial iceberg, however. Organization-wide change needs to occur to build a strong sustainability foundation for the future. Retailers must address climate change, social inequality, and social responsibility head-on and in the public view.
At Mainstreet Services, sustainability is one of our focus areas for discussion and for our business in the coming year. In the next blog in the series, we will report on how various technology strategies can help your business boost its ESG / retail sustainability compliance. Stay tuned!
In the meantime, if you have any questions about sustainability in your business or would like to engage our team in discussions, we would love to hear from you.