When setting up your POS (Point of Sale) system in your retail or restaurant chain, the software and hardware are just a portion of the equation. Don't overlook the importance of choosing the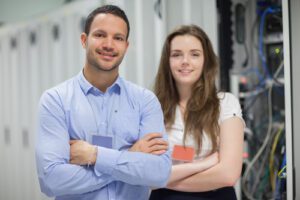 right provider for POS installation services because your entire system is only as good as the team behind it. The installation process can be complex and time-consuming, with countless configurations and potential roadblocks – especially if you are doing multiple locations at one time. With the right team behind you, you can avoid the costly delays and endless headaches that come with a poorly installed system.
What are point of sale installation services?
If you've recently invested in a new point of sale system for your business, you're likely excited about streamlining your operations and improving the customer experience with your brand. However, installing the POS and ancillary components is a multi-step process involving multiple business areas. That's where POS installation services come in – these experts provide a range of services to ensure your entire store tech ecosystem is set up properly and integrated with your other technology. From kiosk and digital signage installation to networking and cabling, a professional POS installation services company can handle all aspects of your setup.
They can also provide site surveys and full rollout support to ensure your system works seamlessly across all locations. Whether opening a new store, undergoing a remodel or relocation, or even closing a store, POS installation services can provide the expertise and support you need for a successful implementation.
The Benefits of Using an Experienced Point of Sale Installation Service Provider
There are many benefits to using an experienced point of sale installation service provider who can contribute to a seamless and efficient implementation.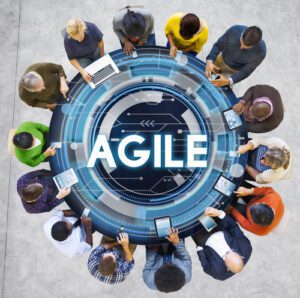 Project Management – An experienced POS installation service provider brings valuable project management skills to the table. They can effectively plan, execute, and coordinate the entire installation process, ensuring that every task is carried out in a timely manner. From resource allocation to task delegation, their expertise in managing complex projects ensures a smooth implementation from start to finish.
Planning – A successful POS installation relies on meticulous planning. Experienced service providers have the knowledge and foresight to create a detailed installation plan tailored to your business needs. They will assess your requirements, evaluate potential challenges, and design a comprehensive strategy that minimizes disruptions and maximizes efficiency. This proactive approach saves time, minimizes errors, and paves the way for a successful installation.
Reporting / Transparency / Communications – Clear and effective communication is crucial during the POS installation process. Experienced service providers understand the importance of keeping you informed every step of the way. They provide regular progress reports, maintain transparent communication channels, and address any concerns promptly. This transparency fosters trust, allowing you to stay updated on the project's status and make informed decisions.
Stay on Time and in Budget – One of the primary concerns during any installation is adhering to timelines and budgets. An experienced installation service provider has the skills and knowledge to accurately estimate the time and resources required for the project. With their expertise, they can identify potential bottlenecks and mitigate risks, ensuring that the installation stays on schedule and within budget.
Minimize Surprises at the Store Level – Unexpected issues or delays at the store level can disrupt operations and lead to customer dissatisfaction. By engaging an experienced POS installation service provider, you can minimize these surprises. Their in-depth knowledge and experience enable them to anticipate and resolve potential challenges ahead of time. This proactive approach ensures a smooth transition to the new POS system without disruptions to your day-to-day business activities.
Overcome Supply Chain Issues – POS installations often involve coordinating with multiple vendors and suppliers. Experienced service providers have established relationships with various stakeholders in the supply chain. They can navigate potential issues such as equipment delays, product shortages, or compatibility concerns. Leveraging their connections and expertise, they can ensure a steady supply of necessary components and minimize any disruptions during the installation process.
Staging Environment for Plug and Play Installation – Efficiency is key when installing a new POS system. Experienced service providers often set up a staging environment where they preconfigure and test the system before deploying it to your stores. This "just-in-time" approach allows for a seamless, plug and play installation at each location. By minimizing the time spent on-site, the installation process is streamlined, reducing any potential disruptions to your business operations.
Maximizing the Benefits of Your Point of Sale Installation Services
To ensure a successful installation and maximize the benefits of your POS services, there are few tips for getting the most out of your new POS install.
Gather Stakeholders and Get Buy-In Across Teams
When planning a POS installation, it's essential to involve all relevant stakeholders and secure their buy-in. By including representatives from various teams, such as IT, finance, operations, and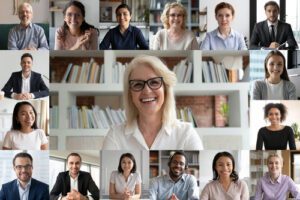 customer service, you ensure that everyone's needs and perspectives are considered. This collaborative approach fosters alignment, improves decision-making, and enhances the chances of a successful implementation.
Determine the Scope of the Refresh or New Build
Before initiating the installation process, clearly define the scope of your POS project. Assess your existing system's limitations and identify the specific areas that require improvement. Determine whether you need a complete system overhaul or a targeted refresh. By precisely defining your project's scope, you can effectively communicate your requirements to the service provider and ensure the final solution meets your business objectives.
Define a Budget and Timeline
Establishing a well-defined budget and timeline is crucial for a smooth POS installation. Carefully assess the financial resources you can allocate to the project, considering both upfront costs and long-term maintenance expenses. Simultaneously, determine realistic timelines that align with your business needs and operational schedules. Clearly communicate these parameters to your service provider to ensure that the project is executed within the agreed-upon financial boundaries and timeframes.
Make a Detailed Plan for Recycling and Disposal of Old Tech
Since POS installations often involve replacing or upgrading existing technology, it's vital to create a comprehensive plan for the recycling and disposal of old POS equipment. Properly handling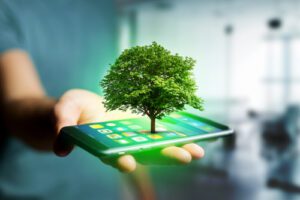 outdated tech promotes environmental sustainability and helps you comply with regulations. Collaborate with your service provider to establish a recycling or repurposing strategy for the retired equipment. This plan ensures responsible disposal practices and creates room for your new system.
A successful point of sale installation is crucial for streamlining operations, enhancing customer experience, and driving business growth. By following these informative tips, you can maximize the benefits of your POS installation services. Engage all stakeholders, define the project's scope, establish a clear budget and timeline, and develop a detailed plan for recycling and disposing of old technology. These steps will contribute to a smooth and successful installation, allowing you to leverage the full potential of your new POS system and drive your business forward.
Mainstreet POS Installation Services
Mainstreet understands that good project management is the cornerstone of a successful installation. Our organized and dedicated team effectively communicates, provides regular progress reports, and follows strict deadlines. With Mainstreet, you can trust that your project will be managed with precision and professionalism.
Sourcing products can be a complex task, but Mainstreet has you covered. We have established relationships with trusted suppliers, ensuring access to high-quality and sometimes hard-to-find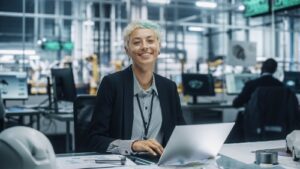 POS equipment. By leveraging our network, Mainstreet can source the right products for your store's needs.
When it comes to on-site installation, Mainstreet's experienced technicians are well-equipped to handle the job. Their expertise and attention to detail will ensure a smooth and hassle-free installation process. You can have peace of mind knowing that Mainstreet will handle every aspect of the on-site installation with utmost professionalism working with your team.
But Mainstreet's support doesn't end with installation. We provide comprehensive after-install support and depot services, ensuring your POS system operates at its best for the entire life of the product. Whether it's troubleshooting, maintenance, or training, Mainstreet will assist you every step of the way.
Mainstreet takes sustainability and responsible disposal of old hardware seriously. We understand the importance of environmentally friendly practices and will ensure that your old POS equipment is properly disposed of or recycled.
When it comes to POS installation, Mainstreet is the partner you can rely on. Our commitment to superior project management, sourcing products, on-site installation, after-install support, and responsible hardware disposal sets us apart. Trust Mainstreet to make your POS installation a resounding success, leaving you with a powerful and efficient system that drives your retail or restaurant business forward. Contact our team today to learn how Mainstreet can manage your next POS installation.
More about Mainstreet Inc.