Innovative Systems
We Work with Leading Hardware Manufacturers to Deliver Best of Breed Technologies
POINT OF SALE
Mainstreet helps our clients determine which systems are best for their needs and how to seamlessly implement them.
You have a big investment in your store systems and updating those can be daunting for any company as you need to adapt them to how your customers want to interact with you while in store. Devices have evolved to try to keep pace with those changing needs by coming in multi-function and mobile form factors.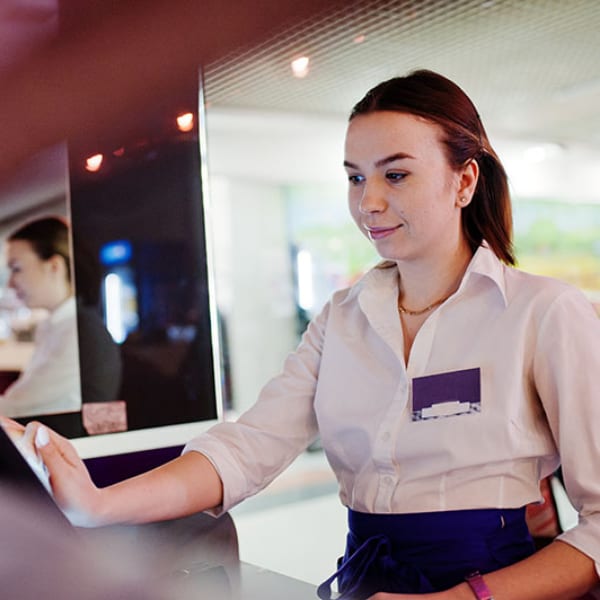 MOBILE
Mainstreet helps companies determine the right mixture of mobility they need and the best way to execute their mobile strategy to maximize their investment.
Companies acknowledge the need to transform their business, and mobility is a vital part of that transformation. Mobile solutions help bridge the gap between online and the physical store to deliver consistent, engaging customer experiences. Associates are empowered by mobile, multi-function devices that give them ready access to essential information that helps them do their job better while supporting and delighting their customers.
"When looking at technology or services Mainstreet finds solutions for
us that we may have not thought of. Mainstreet is like an extension to
our IT group."
—CIO of 700+ store specialty retail chain
Backroom & Network Infrastructure
We help our clients determine the backroom systems and network infrastructure that will work most effectively and reliably in their unique environment.
Customer-facing solutions are only as good as the in-store IT Infrastructure that supports them. What is essential are robust and reliable networks; mobile devices for shipping, receiving, and inventory management, and back-office systems like servers and workstations. We've all had that bad experience when something doesn't work as it should, causing a slow down or complete stoppage with the sales process. That bad impression could be your customers' final step in their in-store experience.
Leading manufacturers that we align with

Ready to take the next steps or want to learn more about Mainstreet systems? Chat with our experts today.