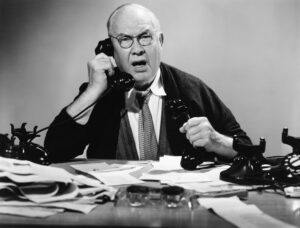 Thanks to the Internet, wireless networking, and mobile devices, it's now far easier for everyone to communicate in real-time via voice and text. But many restaurants and retailers still use multiple methods to connect and collaborate, including push-to-talk and desk phone PBX.
This means many workers end up having to juggle multiple devices and switch back-and-forth between mobile and desktop methods to communicate. They may also use personal devices or unsecure apps to connect, which is bad news for IT security.
Fortunately, all of that has changed with Zebra's Workforce Connect brought to you by Mainstreet. It's a simple, unified communications solution that brings together voice calls, texting, push-to-talk, and even PBX calls on a single mobile device.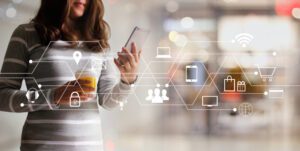 Workforce Connect is available on Zebra enterprise-grade mobile computers and tablets, which allow workers to make calls, instantly reach co-workers, access business-critical apps, scan 1D and 2D barcodes, and manage mobile workflows through secure cloud-based services as well as cellular and Wi-Fi networks.
With Workforce Connect, restaurants and retailers can unify all their communications through a single, company-provided device with enterprise-grade security. It's easy to deploy and use, and you can even customize it for your unique operation.
You can also pair it with smart badges that provide secure identification and allow workers to tap their badge to log into business apps, access voice communications, and scan barcodes.
Here's a quick rundown of Workforce Connect and its available modules to match your business needs.
Workforce Connect PTT Express
Available on select Zebra hardware and gives workers instant push-to-talk group services over your existing Wi-Fi network. It works right out of the box and instantly brings together up to 75 workers in real time.
Express enables group calls with group or private replies, and it supports up to 32 flexible talk groups and multiple operating systems. Voice communications are also protected with enterprise-class security with support for open, WEP, and WPA-TKIP-PSK modes.
Workforce Connect Voice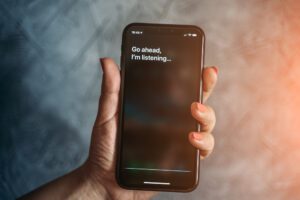 A cost-effective alternative to PBX handsets. It eliminates desk phone dependency and delivers voice features to the same mobile computers or tablets your workforce uses to access your business applications.
Your workers can stay connected without being tied to a desk, and they can see and graphically manage up to six different extensions. They also get access to real-time visual alerts that present the identity of incoming PTT callers and provide notifications of missed calls.
Workforce Connect PTT Pro
Ideal for communicating in real time, no matter where your workers are located. Workforce Connect PTT Pro allows users to reach any worker via robust one-to-one, site-to-site and group push-to-talk and texting services over cellular and Wi-Fi networks. It's compatible with select Zebra and consumer mobile devices, making it easy to connect your entire workforce with a constant and secure platform.
Workforce Connect Enterprise Messaging
Included in Workforce Connect PTT Pro and allows workers to send texts and share images over any Wi-Fi or cellular network. It can be configured for a small team to as many as thousands of workers around the world. It's also a major upgrade in privacy and security over standard text messaging services, with enterprise-class security to protect your sensitive communications and confidential business information.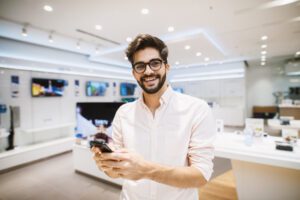 Want to Learn How Zebra's Workforce Connect Improves Your Retail Communications?
Streamlined restaurant and retail communications and voice activated technology are the future, especially during the era of COVID-19. In fact, the speech and voice recognition market is expected to rise exponentially at an annual rate of nearly 20%, helping both businesses and consumers communicate easier than ever before. As a restaurant or retail owner, there's never been a better time to invest in workforce communication technology.
To learn more about Workforce Connect and how it can unify workforce communications through a single device, contact our retail and restaurant technology experts at Mainstreet. We'll be happy to answer your questions, provide more information, and help you determine if this solution is right for your business.