Thanks to Mainstreet's own Dustin Hamann for this guest blog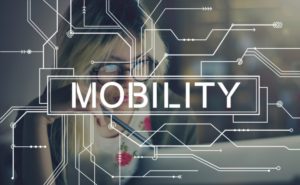 There are many things in life that are good enough. Yet, I still remember the words a wise and diligent scout leader told me when I was on a camp out as a 13-year-old boy:  leave it better than you found it. For the troop of young men that we were, it was pretty clear how that related to our campsite. All trash was to be packed out, the fire pit would be better constructed and left with freshly cut wood for the future campers to enjoy, and the trails around camp would be tidied up.
Now nearly 30 years later, I reflect on this phrase and how it applies to mobile strategy, and my work in developing a mobile IT landscape. We are fortunate to be in the technology arena, where there is almost always a better way of doing things. Anyone that deploys mobile computers across an enterprise infrastructure is always left with battle scars and an ever-growing list of things that could have been done a little better.
In an effort to leave the mobile strategy and overall IT health "better than we found it," our IT organizations take on managing the multi-faceted mobile development. We begin by developing software applications that seamlessly speak with the legacy backend systems, as well as provide the users with tools to do their jobs better to achieve maximum benefit. Once the application is developed, we are faced with the challenge of installing and stabilizing the image on the mobile hardware in the optimal form factor. We then tackle the training aspect of getting the users familiar with the changes that are coming, and managing the process of loading hundreds, if not thousands of devices with the image.
With the image loaded and the devices set properly accounted for in the mobile device management (MDM) tool, we begin the physical logistics of tracking each device to the remote location, as well as decommissioning the older retired technology. Once the application is in production and hardware is functioning properly, we are faced with the hardest part — ensuring the support model is better than when we found it.
It is easy to identify a new piece of hardware with more bells and whistles (that's often the easiest part), but once you get it in the hands of the users, can you truly say the user experience is better than it was? Has the user experience and support experience improved? Have you improved the ability to support the field with the new technology? Does your mobile strategy include pushing down upgrades to the software, controlling OS updates on the hardware, ensuring troubleshooting is taking place and getting spare units in the hands of the users to achieve maximum efficiency? Technology will break, so are there control measures in place to make the field more efficient when a downed device occurs?
Put your mobile strategy mantra into practice.
"Better than we found it" mobile strategy and mobile lifecycle management includes the entire package:
Better functionality in the software
Better staging of the devices
Better MDM
Better deployment
Better support
Better depot transactions
Better overall accuracy into the mobile landscape
The best way to see the true improvements a project can achieve is by holistically viewing the impact of support and hardware together. The MDM tools for software management, hardware troubleshooting and the continued development of OS integration have come a long way. When you properly combine the right mobile strategy for implementation with the right continued support of the hardware, we can "leave it better than we found it."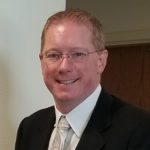 Thanks to Mainstreet's own Dustin Hamann for this blog! Dustin has spent his career in mobility solutions both through leading mobility OEMs and mobile solution providers. Dustin specializes in providing businesses with a holistic and managed approach to the impact of deploying and servicing mobile technology. He's a dedicated husband and father to a growing young family. If you'd like to reach Dustin directly, he can be reached on email or LinkedIn