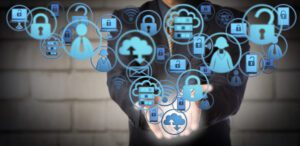 As grocers, retailers, and other companies have become more mobile and have increased the number and types of mobile devices they use inside and outside their four walls, it has become harder and more complex to track and manage all that hardware.
Stores and businesses are now managing a dizzying array of mobile devices, and then there's the issue of how to manage mobile apps, networks, security, and other aspects of delivering business information to each mobile endpoint.
Things have become even more complicated over the past year, especially with so many employees working remotely. Many have needed access to company smartphones, tablets, smart wearable technologies, and other devices at home. And out of necessity or to control costs, many companies have been allowing them to use some their own devices such as PCs or mobile solutions for enterprise remote work, and that adds further complexity.
At the end of the day, between company-issued devices and employee-owned hardware allowed under Bring Your Own Device (BYOD) policies, there are potentially many different devices and device types to be managed—all from a number of different hardware manufacturers. But that's not all; you also need to manage all the apps, networks, and business information those devices are accessing and using, and you have to keep it all secure.
Why We Need to Move Beyond MDM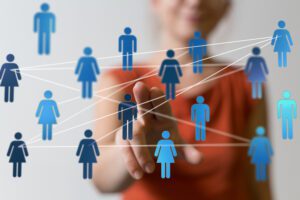 In a perfect world, IT would be able to manage, secure, and support all this remotely, from a single location, and through a single pane of glass. But we're not there yet because Mobile Device Management (MDM) software is often specific and limited to each device manufacturer. It also isn't designed to manage desktop PCs or other non-mobile devices.
MDM can't support the full range of devices your organization and workers may be using, and it's not going to help us manage and secure the related networks, apps, and other company resources that are involved in endpoint operations.
Ultimately, to deal with today's complex web of enterprise mobile devices, we need to move beyond the MDM approach and start working on an Enterprise Mobility Management (EMM) strategy. And this can serve as our eventual pathway to Unified Endpoint Management (UEM).
EMM extends beyond the hardware-focused limits of MDM and attempts to bring together IT solutions and tools to help us manage a wider range of devices, regardless of type or manufacturer, and help us manage apps, networks, security, and more.
Unified Endpoint Management 
EMM is a key stepping-stone, but UEM is really the end game for enterprise mobility management. It's where we will hopefully have software tools that provide a single interface to manage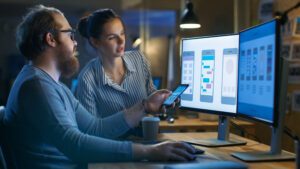 virtually all enterprise devices—including PCs, laptops, printers, and other non-mobile devices—and the networks, apps, and security involved in providing endpoint access to business systems and information.
Unfortunately, while there are software developers working to develop UEM tools, we're still far from seeing that end game become a reality. It's likely years in the future, so for now, we have to work with what we have: EMM.
Bridging the Gap to UEM
EMM can help us bridge the gap to an eventual UEM strategy and solution, but it has its own limitations and challenges. There's no one-size-fits all EMM solution, so there's nothing that's going to work out-of-the-box across all possible devices and give us true management and visibility of all that hardware through a single pain of glass.
However, it's possible to bring together and integrate some of the best available MDM and EMM solutions to get much closer to what we ideally need.
For example, our technology partners at Zebra Technologies, who manufacture industry-leading mobile computers, barcode scanners, printers, and tablets, have introduced a complete suite of mobile device management tools that include connectors to the two most popular EMM solutions on the market.
Through these MDM/EMM connectors, you can manage Zebra devices through VMWare AirWatch or SOTI MobiControl. Either of those software solutions can also be connected to devices from other hardware manufacturers through similar connectors and integrations.
This way, you can start building out a more comprehensive EMM solution that allows you to track, monitor, locate, troubleshoot, update, and manage more of the devices you use across your operations. You can even manage BYOD hardware with solutions such as VMWare's Workspace ONE BYOD software, or you can manage Windows 10 desktop PCs and laptops with SOTI's Windows Management.
Additionally, you can also manage mobile apps with EMM solutions such as AirWatch's Mobile Application Management, which allows you to acquire, secure, distribute, and track mobile apps across your enterprise devices.
Sometimes it takes the right combination of EMM software and additional modules, solutions, or integrations to get where you need to be. You can make your life a lot easier and start simplifying the complexity and challenge of managing enterprise mobility by connecting and using the right tools.
At Mainstreet, we're helping our customers do this every day with expert guidance, consulting, solution recommendation, and EMM integration services. We serve as an extension of their IT team, helping them solve the challenges of enterprise mobility and achieve unprecedented visibility and control over their mobile devices, apps, networks, and security.
Along the way, we're also working with our customers as well as our technology and EMM software partners toward the bigger goal of achieving true UEM. Eventually, the work we are all doing today will lead to a true end-game solution with UEM software that unifies enterprise end point management and eliminates the need for stop-gap efforts and the bridges we're building today.
Until we get there, now is the time to make the switch from MDM to EDM and connect the tools and solutions we have available. The enterprise will only become more mobile from here, and remote work is here to stay. That means more devices and mobility in our future, and more to manage.
To learn more about how to improve your enterprise mobility management and proven solutions and strategies to help you achieve your goals, contact us now to start a conversation. Call Mainstreet at 866-767-6472 or use our contact page to get in touch.