Forrester reports that 45% of senior decision makers are looking at external expertise to help them with their MDM (Mobile Device Management) solution. When mobility is the life line of your business, having technology that works and keeps working is paramount because downed technology can be a massive blow to your bottom line. Staff may be forced to end their day's productivity.
Output is limited. Clients can't be serviced.
The bad news: it's not an IF but a WHEN!  Technology breaks. Being prepared for a quick transition to a new device is essential.
What will the field rep do to stop the bleeding and return to productivity?
Can they use an alternative device to get them through their shift?
Is pen and paper their only back up?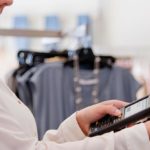 It's vital to have a MDM plan that keeps your team productive throughout their day while ensuring failing devices are quickly replaced.
When your support desk gets a call and determines the hardware needs repair or replacement, does your ITSM tool trigger an immediate shipment of a fully functional device from the depot/spare pool?
Also of vital importance: Who owns your depot/spare pool and where is it located? Who manages it?  If managed by your internal IT support team, are they able to drop what they're doing to fulfill the request including immediately loading a replacement device with all updated versions of software, MDM tools and user specific privileges, and then get it quickly boxed up and out the door?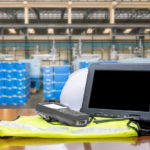 Does this process give your field agent a true "ready out of the box" experience or does the device still need configuration in the field?
While there are things you can do to limit the impact of a downed device the fact of the matter still remains that the quicker and easier you get a fully functional replacement device in the hands of the end user the sooner your business' productivity is restored.
Whether your business is making 15 stops a day repairing HVAC, performing Home Health Care services, making product deliveries, fulfilling orders in a distribution center or making a sale in a retail store, the quicker and smoother downed mobile devices get replaced, the better.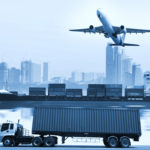 I've observed many cases where organizations try to throw the support workload of MDM on their internal IT resources. While there are smart people on every IT team there are often gaps in skills and processes needed to maximize mobile device uptime from the service request to configuration, deployment, and return of the defective device to the repair depot.
A niche partner who specializes in MDM as well as retaining the proper technical ability can immediately alleviate the pain of a downed device, restore your team's productivity and can help protect your bottom line. Plus, your IT team can better focus on improving business processes and supporting clients, not dealing with the all too common Break-Panic-Fix process that inevitable occurs with mobile device management.
Mainstreet delivers ruggedized mobile solutions for businesses across many industries including manufacturing, transportation and logistics, supply chain, restaurant and retail. For 20+ years, we've been providing customized depot and repair services for mobile IT assets and have invested in the needed technical skills, systems, and processes to simplify mobile solutions for our clients. With Mainstreet you can more effectively manage your mobile assets, get the most value from your IT investment and drive a better bottom line.
If your business could use some improvements in how you support mobile devices with MDM check out Mainstreet's mobility solutions and services.
Thanks to Mainstreet's own Dustin Hamann for this blog! Dustin has spent his career in mobility solutions both through leading mobility OEMs and mobile solution providers. Dustin specializes in providing businesses with a holistic and managed approach to the impact of deploying and servicing mobile technology. He's a dedicated husband and father to a growing young family. If you'd like to reach Dustin directly, please email him at dhamann@mainstreetinc.net