If your business uses Android mobile computers or tablets, now is the time to update your mobile device management (MDM) strategy with Android Enterprise.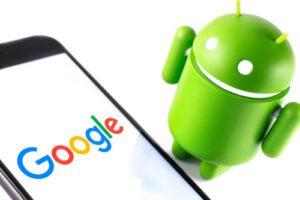 A major improvement from Google has changed everything for configuring and securing devices for the years ahead. If you don't adjust your device management strategy, you could be left behind and lacking in some of the key functionality you need to manage and secure your fleet of devices.
You'll also miss out on opportunities to use new standardized tools eliminate dealing with different APIs and enrollment methods from different device manufacturers. And you'll miss out on new tools to help you get more consistent device management results, improve user experiences, and take your device security to a new level.
In this article, we'll take a look at what's changed for Android devices, what you need to know, and what steps to take to upgrade your mobile device management and stay on the right track.
The End of Android Device Administrator
Millions of Android devices are used in enterprise businesses worldwide. To secure, configure, and keep those devices updated for enterprise needs, companies have relied on Google's Device Administrator for the past 10 years.
Device Administrator is a toolset that includes application programming interface (API) policies for managing legacy devices; these tools have been in place since Android 2.2 (Froyo).
However, Android has evolved far beyond the early versions of its operating system — even Android 7.1 (Nougat), which still powers the majority of Android enterprise devices in the field today. With the release of Android 10, Google announced the removal of Device Administrator API policies and replaced them with Device Owner APIs that are now part of Google's new and modern management platform called Android Enterprise.
Companies that don't migrate their device management over to Android Enterprise risk being left behind without the functionality they need to manage and secure their device fleets.
They also run the risk of getting inconsistent results and even poor user experiences when using a mix of vendor devices. This is due to fragmented Device Administrator API offerings across different device manufacturers.
Not all device manufacturers have offered the same Device Administrator APIs, and enrollment methods can differ substantially among difference manufacturers and solution providers. Ultimately, this makes legacy device management quite messy, and it's a big reason why Google has made the switch to Android Enterprise.
Why Android Enterprise Is the Future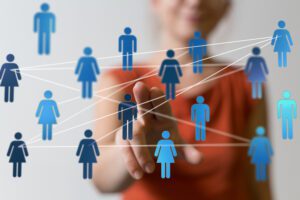 With the introduction of Android Enterprise and Device Owner APIs, APIs and enrollment methods will now be standardized across device manufacturers, so companies will get more consistent management results and will be able to create better user experiences.
Android Enterprise not only creates a common set of APIs but also offers a basic set of standardized methods for enrollment across device manufacturers and device management solution providers.
These common methods include QR Code Enrollment, Near Field Communication (NFC) Bump Enrollment, DPC Identifier Provisioning, and Zero Touch Enrollment. These are in addition to mature, proprietary solutions such as Zebra's Stage Now, which provides simple, wizard-driven tools for device staging and deployment using barcode scans or taps of NFC tags.
In addition to resolving many of the issues of disparate APIs and enrollment methods across device manufacturers and solution providers, Android Enterprise has also added a number of other useful features.
Factory Reset Protection is now available to prevent users from maliciously or unintentionally wiping a device.
Silently install public apps using the Management Google Play Store without needing to enter Google Play login credentials, as was required with Legacy Device Management.
Access to managed application configuration, meaning that corporate settings can be deployed with your apps.
Android Enterprise also includes OEMConfig, which is already allowing device manufacturers to make new mobile computer features and configurations immediately available to customers the day they go live, with zero-day support for those features via their consoles.
In all, Android Enterprise delivers a fantastic array of new features, improvements, security controls, common APIs, and standardized enrollment methods that make it a no-brainer for moving mobility forward.
While it certainly poses changes to the way devices will need to be managed by IT teams, and there may be some learning and adaptation required, it's ultimately a huge positive for everyone involved.
How to Migrate Your Devices Android Enterprise
At Mainstreet, we strongly recommend that all of our customers who use Android devices migrate to Android Enterprise. There's a clear migration path, and you ultimately have two options to make it happen.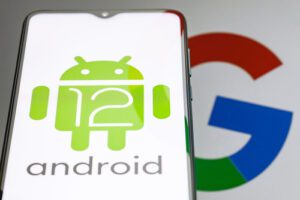 First, depending on the device management solution you use and your current Android OS version, you can completely un-enroll any legacy managed devices from your device management solution, and then re-enroll it using an approved Android Enterprise enrollment method. However, this could be expensive and time-consuming depending on the number of devices you're managing and the logistics involved.
The better approach, particularly if you use Zebra Android mobile devices and VMWare, is to use VMWare Workspace One UEM v.20.06 or higher with your Zebra devices running Android 7 or higher and MXMF 7 or higher. VMWare and Zebra worked together to co-develop the Workspace ONE solution, which greatly simplifies migration with a remote and silent process.
There are no buttons to click and no scanning involved. It's a hands-free approach, and devices don't power off, reboot, or reset during migration. As a result, your app data remains intact, and Wi-Fi connectivity is maintained during migration. Plus, you get full support for migration to AOSP/Closed Network mode.
Where to Get More Info and Support for Upgrading Your Legacy Device Management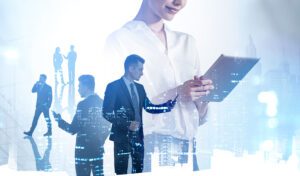 Hopefully this article has helped you quickly get up to speed with what's been changing with Android device management, why migrating to Android Enterprise is a good idea, and how to get it done. Contact our team of mobility experts today to learn more.  We'd be happy to help!