The global COVID-19 pandemic will no doubt be one of the defining moments of 2020, if not the whole decade, with implications of the pandemic that will last long after it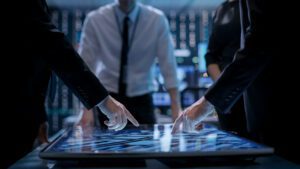 slows. Many people and industries are experiencing the effects of the disease, which will begin to factor into how people work and live moving forward.
As consumers and retail businesses are coming to terms with our new normal, retail marketing and technology strategies will continue to evolve to meet the needs of retail consumers. Business owners can lessen the burden of planning for this by taking a look at your retail technology strategy now.
Evaluating what many retailers are doing now in the midst of the pandemic can help your operation begin to prep for the future. Below you will find some of the top areas of concentration that industry leaders are incorporating into their retail technology strategy.
Heavy Focus on Ecommerce
As consumers continue to follow guidelines on social distancing, many retailers should expect to see an increased emphasis on ecommerce and online ordering solutions.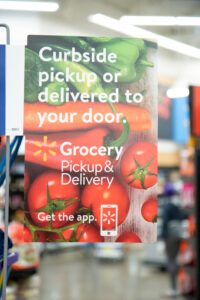 Instead of making a trip out of the house to risk infections, consumers are purchasing essentials, such as over-the-counter cold and flu medicine, toilet paper, and even groceries, via online retailers. Many of the biggest names in the game such as Walmart, Target, and CVS are all placing a heavy focus on online ordering to their customers.
Digital storefronts that customers can access via apps, such as Instacart, are another technology-driven way to temporarily replace physical brick-and-mortar locations with an emphasis on slowing the spread of disease. Buy online pickup in store (BOPIS) and curbside are other ways that merchants are evolving to maximize safety and convenience factors. Because of these changes, customers are able to get the products they need with a decreased risk of infection for themselves, as well as others.
Optimizing Inventory Management
Inventory is one of the biggest assets when it comes running a retail operation. Knowing where products are and how many are in stock are both key components to running a successful business. This has never been truer than in planning for a shift to online ordering and ecommerce order fulfilment.
As a result of COVID-19, some retailers are seeing a large spike in demand due to panic buying, while others are seeing a total drop off in sales – all of which contribute to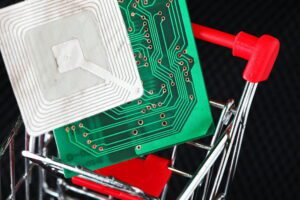 major changes in inventory dislocation or displacement.
Not only are retail operations borrowing the idea of pick and pack from their supply chain counterparts for curbside pickup, they are also shipping direct to consumers' home addresses to fulfil orders with the products consumers need.
Retail organizations therefore need to have an accurate picture of inventory available to meet the demand of consumers. Too much inventory leads to a hinderance in cash flow and capital allocation, while too little inventory means operations could be sacrificing customer satisfaction.
Tools such as artificial intelligence (AI) and RFID are crucial pieces of technology as retailers look to optimize inventory and deliver the products their customers need the most. Predictive tools incorporated within AI can help analyze data trends and determine the precise amount of inventory retailers need to ensure customer satisfaction.
RFID readers allow retailers to track the movement of their products equipped with RFID tracking tags throughout their supply chain (including stores) through a process called item-level tracking. Data can be used to determine how customers shop within stores and how retailers can place essential products to best fit the flow of foot traffic within brick and mortar locations.
Offering Curbside Pickup
Curbside pickup is making a buzz in the restaurant industry in the age of COVID-19. However, it is something that the retail and grocery industries can also leverage when completing sales while following social distancing guidelines.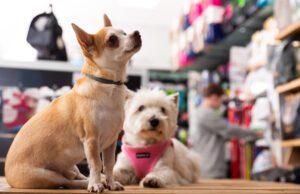 Keeping customers safe is a top concern for virtually all retail organizations, which is why curbside ordering has become a solution that allows many retailers to keep making sales. For example, Petco is offering same day curbside pickup for online orders. The Container Store, Bed Bath & Beyond, DSW, Dick's Sporting Goods, and Best Buy are also all implementing various processes to help encourage social distancing for their customers. These retailers are allowing customers to place orders online and drive to their brick and mortar locations to then pick up the items they ordered. A team member will meet them outside the physical location and can even place the order directly into the customer's car.
Best Buy, however, is going beyond just fulfilling online orders via curbside. The technology retailer is implementing a shopping program that allows customers to purchase in-stock items from the curb without the need to leave their car. Team members are available to pull in-stock items off the shelves of the retail location and bring them out to the curb and sell directly to the customers sitting in their vehicles.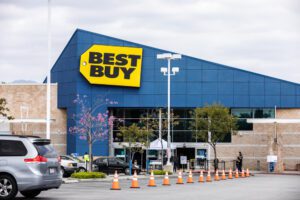 Adjusting Marketing Strategies
Consumers are feeling the affects of COVID-19 just as much as retailers. That's why retail organizations need to be cognizant of this and begin to anticipate consumer needs to adjust their marketing strategy to fit consumer behavior.
With many schools and non-essential offices and workplaces closed, consumers may be feeling the pinch of boredom, stress, anxiety, and loneliness due to social distancing. Retailers recognize this and are getting creative with the ways in which they market to their consumers.
For example, the audio entertainment retailer Audible is getting creative with ways to help parents engage children as they navigate the new normal of working and teaching from home.  The media company is now offering free streaming of stories to entertain, teach, and engage children while schools remain closed for the foreseeable future.
As customers are unable to visit their favorite retail locations and many are experiencing financial hardships, retailers need to become more creative with the ways they interact and engage with customers. Staying connected through the digital world is an excellent way to engage customers while they are in their homes. Now is the time to invest in digital media advertising such as through streaming services such as Hulu, or social media channels like Twitter, Facebook, or Instagram.
Staying fluid with the ever-changing retail landscape is important as you adjust marketing techniques to fit the needs of your retail customers.
Surviving and Thriving Amid COVID-19
Retailers know that technology is the cornerstone they need to build a successful operation, especially during the digital age coupled with social distancing. Rethinking your retail technology strategy amid uncertain times can help you and your business better plan for success in the future.
We will no doubt get through this global pandemic together. Contact our team at Mainstreet today to learn more about how we can help your retail organization find success.