Nearly everyone around the world has been affected by the novel COVID-19 strain of the coronavirus. As many are forced to work and learn from home, the coronavirus has no doubt changed the way we live our lives.
Some industries are not so lucky and work in a sector where it is impossible to work from home— including those in the restaurant industry. Quarantine and social distancing have put a strain on the industry as a whole, not to mention many regulations that have been put in place to keep people safe have unfortunately left restaurants to resort to new and creative options to serve customers.
This transformation in consumer behavior has led to the industry as a whole losing $25 billion in the first 22 days of March alone. However, as many restaurants evolve to carryout, curbside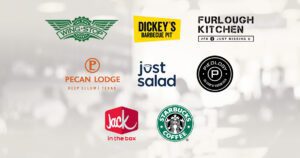 pickup, and delivery models there are a growing number of success stories being reported.
Throughout Dallas, all across the U.S., and beyond there are many in the industry who are spreading positivity and making a difference for those in their communities. With all of the negative news surrounding the pandemic, it's nice to hear of restaurants who are doing it right when it comes to giving back during COVID-19.
Dallas Restaurants Giving Back
Fewer industries have been hit harder in Texas than the restaurant industry, which makes up about 10% of the state's employment numbers. Despite difficult times, we're rallying behind those who feed not only our stomachs, but also our spirits. Dallas is where we live, work and play and we couldn't be prouder of how our community has come together despite the worldwide pandemic. Here are how some Dallas restaurants are graciously giving back to the community we call home:
Wingstop
Despite the general downward trend many in the restaurant industry are feeling, the Dallas-based fast casual restaurant Wingstop is seeing an increase in sales during the global COVID-19 pandemic, upwards of 8.9% despite dining rooms in physical locations being closed.
"Our business was well-positioned for the transition to 100% off-premise dining that has resulted from COVID-19," said CEO and Chairman Charlie Morrison.
That's not all the chain is reporting, however. With many school districts closed across the nation, the chain's Wingstop Charities gave four separate donations totaling $40,000 to food banks in South Texas, Chicago, Las Vegas, and Philadelphia. Each donation helps to provide 80,000 meals to kids in need.
Dickey's Barbeque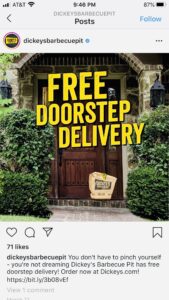 In Texas, we know how important good food and barbecue is to our lives and culture. That's why Dickey's Barbeque is taking a stand to offer creative at-home meals and entertainment for kids and families amid the COVID-19 pandemic.
To alleviate some of the stress that kids and families may be feeling, the Dallas-based chain is extending its 'kids eat free' meal deals beyond the typical dine-in only option and allowing kids to have free meals across the 520 locations. Dickey's has also extended their '2 for $24' meal deal through the month of April in addition to launching new family meal deals designed to bring families together during these uncertain times.
Furlough Kitchen
Front Burner Dining Group opened a venture they call Furlough Kitchen near Peak Street and East Side Avenue in East Dallas with the intention of spreading hope and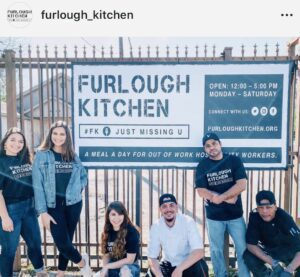 goodwill across the industry. The aim of this restaurant is to provide free meals to restaurant workers who have been laid off as a result of the COVID-19 pandemic.
Front Burner CEO Randy DeWitt said the organization is prepared to serve upwards of 1000 free meals a day for 90 days to ensure that workers in the industry don't go hungry because they're out of a job.
News spread quickly about what Furlough Kitchen was doing to support the industry, and their story was featured on John Krasinski's YouTube show "Some Good News".  The actor made famous by the show The Office showcased the selfless work that the organization is doing during this time of need.
Pecan Lodge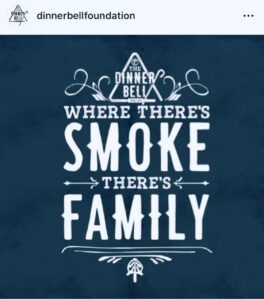 Owners of beloved barbeque restaurant Pecan Lodge have created a new nonprofit that will not only assist the restaurant industry during these uncertain times, but also first responders. The organization called Dinner Bell Foundation will work in conjunction with Pecan Lodge's initiative to bring free meals to healthcare workers on the frontline of the pandemic.
Pecan Lodge owner Diane Fourton said in a statement "We want to help as many as possible. Justin [Fouton] and I have been working as fast as we can and around the clock to secure partnerships and get all the critical details in order."
More Restaurants Who Are Finding Ways to Help
Beyond Dallas, restaurants all across the country are doing what they can to give back to their communities. No matter if restaurants are large or small, here are some of the remarkable stories of hope and resilience from across the nation.
Just Salad
Across the country, quick service chains are looking for innovative ways to support their communities. Just Salad has partnered with Mount Sinai Health System in New York to provide 10,000 meals per week to the local hospitals across Manhattan, Brooklyn, and Queens.
"Medical supplies remain critical, but so is providing healthy, delicious meals that are delivered directly to them," said Richard A. Friedman, co-chair of the Boards of Trustees for Mount Sinai Health System.
Pieology
California-based pizza chain Pieology is getting creative in its ways to support the community. The company is offering Care Packs that can be sent to loved ones and those on the front lines fighting COVID-19.
For $50, customers can send loved ones a care pack that includes four 11.5 build-your-own Artisan Pizzas, one Ooey Gooey Cheese Bread, and one family-size shareable dessert. Additionally, the company is accepting donations through its own relief fund to support those fighting COVID-19.
Jack in the Box
Many fast-casual brands have taken social media by storm over the past several years. One company finding its voice amid the COVID-19 pandemic is Jack in the Box.
The San Diego-based chain is promoting its #StayInTheBox campaign, which prompts people to heed the guidelines of social distancing to stay inside while providing feel-good content for social media users. One facet of the campaign is PROM 2020, a virtual experience for high school students who no longer can attend their prom celebrations.
"As we all adjust to these unfortunate circumstances that are becoming more of reality, we as a brand need to genuinely ask, 'what can we do to help?' Now more than ever, our fans are relying on us to understand their needs," said Adrienne Ingoldt, SVP, Chief Brand and Experience Officer.
Starbucks
Beloved coffee chain Starbucks is also working hard to give back to employees and community members during this time. Through May 3rd the chain is offering catastrophe pay for employees, as well as childcare support to help strengthen their community.
The chain is also offering a free tall coffee for all healthcare workers and first responders now through May 3rd, showing the community their support and gratitude for keeping us safe and helping to fight the spread of disease.
Many Thanks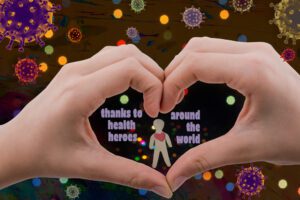 There is no doubt we are experiencing uncertain times across the world due to COVID-19, and it is near impossible to predict what will happen next. However, we know that no matter what, we will get through the pandemic together.
From all of us here at Mainstreet, we send a huge thank you to all the frontline workers and those supporting the mission of flattening the curve in Dallas and beyond. We send you our support and commend your hard work as we all work hard to remain positive and combat COVID-19.