To say that we are living in uncertain times is more than an understatement. The global spread of COVID-19 has disrupted daily life for many people across the country, not to mention, across the world.
Almost every industry has felt the impact of the pandemic, and this is especially true for the retail sector. These businesses are adapting to transforming customer behaviors and the way they operate to best suit the needs of those across the world.
With all the negative news surrounding this virus and global pandemic, it's nice to hear and highlight some of the retailers who are giving back during COVID-19 to help consumers, workers, and healthcare professionals during these trying times.
Offering Employee Assistance
Virtually overnight workers across the U.S. were worried to find out if they were deemed essential or non-essential workers, as this determined whether some people work from home, continue with their normal routines, or unfortunately feel the effects of a layoff.
Many retailers across the country are giving back to their employees for all their hard work and dedication during this scary time. Below are several examples of stellar organizations supporting their employees.
Petco: The national pet supply chain is giving back to their dedicated team by creating an employee relief fund to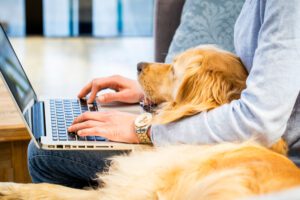 support over 27,000+ partners as they feel the effects of COVID-19. The Petco Partner Assistance Fund includes a $2 million investment from Petco itself, plus additional donations from the company's partner CVC Capital Partners.
CEO Ron Coughlin said, "Now more than ever, our Petco partners are playing an invaluable role in helping to provide vital products and services for pets and families across the U.S. and beyond. This is our way of lending a collective helping hand when they may need it most."
Kroger: As one of the nation's largest chains of grocery stores, the Cincinnati-based operation is putting employees first. Not only is the company beefing up their benefits offerings and embarking on a hiring spree for new associates, the company is taking it to the next level. All hourly frontline grocery, supply chain, manufacturing, pharmacy and call center associates will receive a "Hero Bonus" in the form of a $2 per hour raise, applied to hours worked March 29 through April 18.
"Recently, we announced an appreciation bonus for our hourly frontline associates. This gesture was to thank our associates for everything they have done during the past few weeks," said Kroger's senior vice president and chief people officer Tim Massa.
Walmart: America's largest retail chain, Walmart, is set to hire 150,000 more associates across the country at their locations and fulfilment centers. The company is also positioned to give $365 million in cash bonuses to hourly workers, with full-time, hourly employees employed as of March 1 receiving $300 and part-time hourly associates receiving $150.
Target: Much like Walmart and Kroger, Target is also handing out bonuses to its employees next month. They range from $250 and $1,500 and include hourly workers who manage individual departments within their retail stores.
Wages are also set to increase for all part-time and full-time employees by $2 per hour to help lessen the effects these workers feel amid this global pandemic as Target gives back during COVID-19.
Giving Back to the Community
There is no time quite like the present to be there in support of one another in our communities. Retailers across the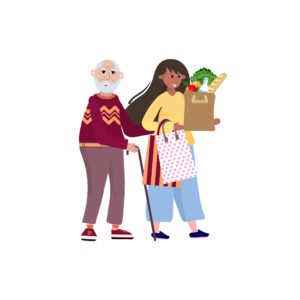 country recognize this and here are just a few of the countless retailers making a difference:
Whole Foods: Social distancing is important for all of us, but this is especially true for elderly shoppers and those at a higher risk for contracting the virus. Whole Foods markets have adjusted their hours and are allowing these high-risk shoppers to enter their stores an hour early to help alleviate the stress these community members and their families are feeling amid the global pandemic.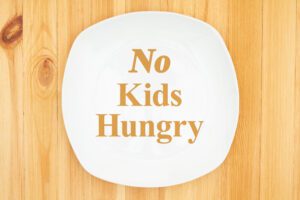 Williams Sonoma: No kid should have to worry about where their next meal is coming from on any day of the week, and especially not during a global health crisis. That's why specialty home-goods retailer Williams Sonoma is leveraging its long-term partnership with No Kids Hungry to ensure that kids across the country receive meals even during nation-wide school closures.
Offering Relief to Their Tenants
Being able to pay rent is top-of-mind for many across the country, including rent for both homes and businesses. As many businesses continue to struggle as consumer behavior changes, some retailers are offering relief to their in-store tenants during these times.
Walmart: Walmart and its sister company Sam's Club are granting rent relief to many of the more than 10,000 smaller businesses operating within their stores by waving rent for all Walmart property partners for the month of April. These businesses include hair and nail salons, optometrists, local and regional banks, and food franchises.
Publix: The Lakeland, Florida-based grocery store chain is waiving rent for two months to businesses that operate within shopping centers that Publix owns. This also includes waiving maintenance fees and taxes, regardless of the tenant's access to other relief services.
Supporting Healthcare Workers
Now more so than ever before, our healthcare workers are our national heroes and some of the most valued,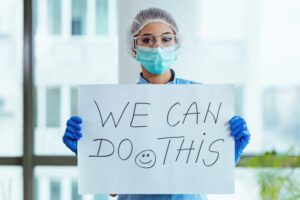 admired, and respected members of society. Despite growing concerns that medical supplies and equipment are dwindling and shifts are becoming longer, some retailers are doing what they can to support our healthcare workers across the nation.
Carhartt: Rugged work-wear brand Carhartt is beginning to retool their operations to make essential medical gowns and masks to help combat disease spread. They are beginning to produce 50,000 medical gowns on April 6 and 2.5 masks beginning April 20. All the items will be produced by a team of compensated volunteers as they follow health protocols from local and national health officials.
Neiman Marcus and Joann Stores: Nationwide retailers Neiman Marcus and Joann have teamed up to get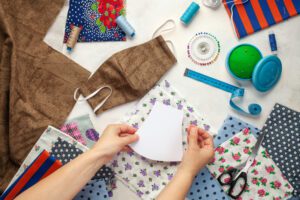 healthcare workers the personal protective gear they need to serve those in need. The two retailers are donating time and materials to make non-surgical masks, gowns, and scrubs for workers fighting the epidemic on the front lines.
Joann stores are also opening its doors for volunteers who want to help make these items while offering volunteers access to sewing machines, necessary materials and instruction in its store classrooms while still adhering to the social distancing guidelines set by the CDC and local restrictions during the coronavirus pandemic. Stores will also be serving as collection points for consumers who wish to make their items at home to help in fighting the spread of disease.
Home Depot: Home improvement retail giant Home Depot has issued a "Stop-Sale" on all their N95 safety masks, both within retail locations and HomeDepot.com. All the masks have been donated and shipments have been redirected to those most in need of the critical supplies, such as hospitals, healthcare facilities, and first responders. Home Depot also said it is donating millions of dollars in personal protective equipment to those on the frontlines while also prioritizing order fulfilment to those in need.
Thank You
Amid this uncertain time, it's nearly impossible to predict what will happen next. We're remaining optimistic and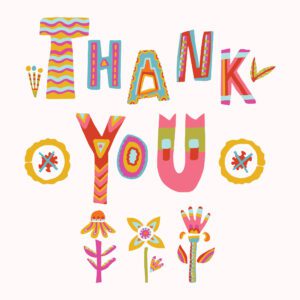 confident that we can and will get through this pandemic together.
We want to send a huge thank you to frontline workers as they continue to power through to help flatten the curve. We support you and all your hard work as we all remain positive during COVID-19.