The retail landscape is constantly changing, especially as technology continues to develop. Retailers persistently look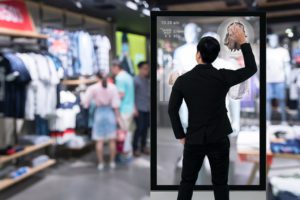 for new and exciting ways to engage their customers while setting themselves apart from the competition.
Radio frequency identification (RFID) isn't new by any means, but many retailers across the country are discovering how they can benefit from this technology in their operations. This retail tech is used across many industries and business sizes to strengthen the supply chain and make overall fulfillment easier, leading to more satisfied customers.
In 2020 alone, the global market for RFID tags is projected to be sized at around 24.5 billion U.S. dollars. Retail applications are expected to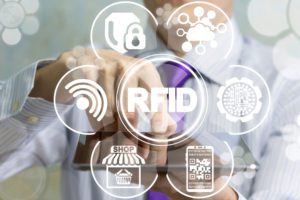 account for the largest share of the market. Retailers need to consider putting RFID solutions to work for them if they aren't already, considering the exponential growth this technology is forecasted to experience.
Item Level Tracking
It's no secret there are a lot of items to keep track of in retail operations. RFID solutions can help make tagging and tracking these items easier than ever with a process called item level tagging.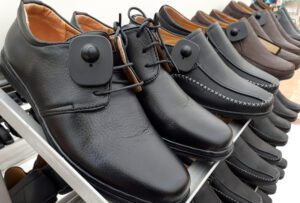 Item level tagging takes place when an electronic tag is attached to items in a retail operation, either for sale items or retail technology tools, and include a small RFID chip. These chips register each item with a unique identifier. Information from this tag is recognized by RFID readers and can easily be tracked by retail staff.
Not only does this technology help in-store operations, but it also helps to simplify the process of tracking items that customers purchase through buy online pickup in store (BOPIS) programs. Retail workers can see where items are in-store, as well as items arriving on shipments, since RFID also helps ship-to-store orders become easier to manage, especially for large retail operations.
For example, Nike, a leader in activewear clothing and footwear, recently implemented RFID tracking in nearly all of its non-licensed apparel and footwear. This gives their operations a clear and accurate view of their inventory to help meet the needs of their consumers without sacrificing any speed or customer service objectives along the way.
In-Store Patterns and Behavior
Retailers are constantly looking for new and exciting ways to define and analyze metrics across their operations.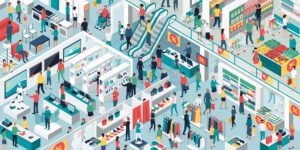 RFID can help many retailers change the way they monitor and track in-store patterns and behaviors.
Movement of items within brick-and-mortar retail can be tracked easier than ever thanks to the emergence of RFID in retail as a standard piece of tech. These solutions can allow retail associates to see where certain items are within a store, as well as how customers move within a retail location as they complete their purchase journey.
This same technology can be applied to employees and the solutions they use to do their jobs effectively and efficiently. Retailers can easily track items such as handheld computers and scanners to know where they are and if they are in use, that way these operations can ensure their solutions are utilized to their full potential and that retail operations gain the maximum ROI on technology deployments.
RFID technology also acts as a catalyst for retailers looking to up their game and advance their overall technology profile. For example, magic mirror technology allows retail customers to view and interact with touchscreens and monitors in the fitting rooms and help retailers better track which of their items are being tried on and which of these items are actually purchased.
Puma implemented this technology in their New York City location utilizing iMirror technology. Customers are able to interact with a wide variety of inventory while also being able to browse through additional products, and take selfies with this innovative mirror and touch screen combination.
Streamlined Checkout Process
Because of crowds and long lines at the checkout, many retail customers dread visiting brick-and-mortar retail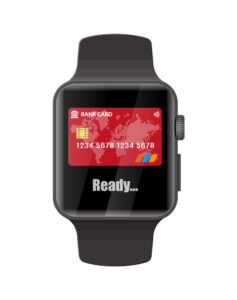 establishments.
Thanks to the power of RFID in retail technology solutions, customers will no longer need to visit a cashier to complete the checkout process at many retail establishments. To simplify the process, products tagged with RFID solutions can be "swiped" with mobile devices and purchases can be logged through mobile apps.
Also, tunnel reader technology allows for a whole basket of items with RFID tags to be purchased at once without the need for each individual item to be scanned across a one or two-dimensional barcode reader. This saves times for both the customer and the retail worker and allows more items to be purchased in a lesser amount of time than ever before.
A streamlined checkout process should include both RFID and near field technology (NFC) technology for quicker purchases. With this, cashless payments are available via mobile wallets and wearable tech, such as smart watches. Many credit and debit cards also include RFID capabilities for touchless payments, which gets customers on their way quickly and efficiently.
Heightened Security
Leveraging RFID technology can help keep your retail locations safe and secure day in and day out.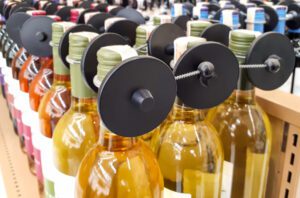 Here's how RFID tech can help increase the security in retail establishments:
Access control: Ensure only the people that should have access to certain areas of your operation. Solutions such as keychains and wristbands can be given to employees so only they can access secure areas of retail merchandise to help mitigate theft.
Tagging:Attaching RFID tags to merchandise helps prevent theft. If one of these tagged items passes through a scanner without being deactivated, it can set off an alarm to alert employees of shoplifting. This is a highly effective way of deterring product theft in-store.
RFID in Retail for You
Technology solutions across the retail industry are always changing and developing, with new and exciting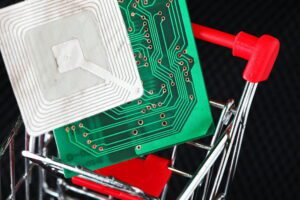 technology changing the way the industry conducts business. However, RFID remains as an essential piece of technology across the retail sector.
It's time that your retail establishment invests in RFID technology solutions. Contact the experts at Mainstreet today to learn more about the solutions we offer retail businesses to help ensure their success.