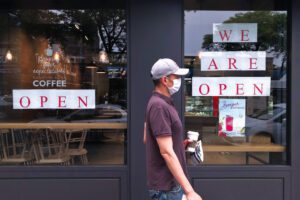 In this challenging year, while many restaurants have closed their doors others have been able to stay in business and stay ahead of the competition by leveraging restaurant technology. Here are the major technological trends that have allowed restaurants to remain open by innovating operations and changing how they cater to customers.
Delivery for the Masses
With stay-at-home orders in place, consumers turned to delivery in droves.
To meet these needs, many restaurants turned to well-established third-party delivery services. While this option was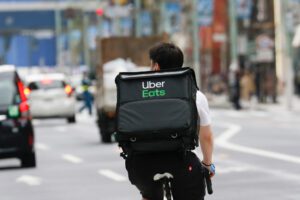 popular, fees and loss in the chain of custody left many larger restaurants looking for better alternatives.
For example, Wingstop invested in first-party delivery and order pick up long before the pandemic and has found great success with these integrations.
At a recent FSTEC Community Talk from the Top session sponsored by Mainstreet, Stacy Peterson, CIO of Wingstop, commented that McKinsey studies show the restaurant industry has accelerated digital adoption by 10 years in three short months and that the popularity of food delivery will only continue after the pandemic has ended. Given the pandemic's longevity, several behaviors such as reliance on delivery and online ordering will become ingrained into consumers' lives and stick around.
Innovative Kitchen Automation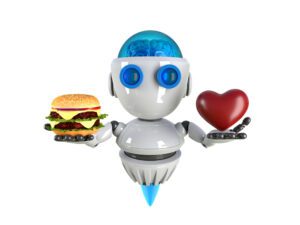 Kitchen automation technology has never been more important, as this tech can be leveraged to streamline orders and track quality control and ingredients.
With limited interaction due to social distancing, orders need to be right every time. With zero margin for error, orders need to flow from the app to the kitchen and out the door with flawless execution. To do this, kitchen automation paired with quality assurance tracking is emplaced, ensuring food orders are correct and meet restaurant expectations before leaving the kitchen.
With patrons' increasing concerns about food safety, restaurants are starting to advertise their kitchen automation's ability to track ingredients, providing new security to consumers like never before. Restaurant managers can work backward to track ingredients and potential health hazards. McDonald's has taken a strict stand on their raw food management. Lamont Rumbers, director of quality systems for McDonald's USA, bragged, "If we need to…we can track a box of patties back to a supplier in 45 minutes." This safety management comes in handy if a bout of food poisoning breaks out. Managers can track ingredients and discover which particular shipment was exposed to bacteria like E-coli to determine what ingredients need to be thrown out.
This restaurant technology lowers a restaurant's liability while providing them with a talking point to advertise and brag about, as the technology they employ creates a safer dining experience. As a result, many industry-leading restaurant owners expect to utilize rugged handheld mobile computers and tablets with scanners, barcode scanners, and mobile barcode label printers within the next five years to manage and track food products and related information digitally.
Curbside and Drive-Thru as a Solution 
While learning to navigate the pandemic, many consumers and restaurants have realized the value of curbside pickup. As a result many operators have scrambled to establish their very own curbside system.
This massive change has caused several chains to reevaluate how they do business. For instance, Taco Bell and Shake Shack have both been in the news recently discussing new restaurant models that feature only drive-thru and curbside pickup options.
Restaurants who utilize curbside pickup and drive-thru options can negate pesky third-party fees while maintaining a chain of custody on their deliveries to provide their patrons with food that upholds their establishment's standards and quality.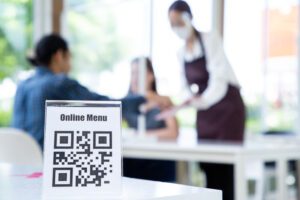 Restaurant technology has helped these business models thrive. For instance, curbside pickup often utilizes apps that allow customers to order ahead and reduce their wait time. Apps offer user-friendly interfaces for customers and enable restaurants to geofence a user's location to see how close customers are and when they will arrive. Apps also provide convenience during pick up, as they can be equipped with QR scanners or text-to-pay that allows customers to conveniently and pay for their meal directly from their phone. That means curbside pickup is easy and quick for both customers and restaurants.
The Expansion of Ghost Kitchens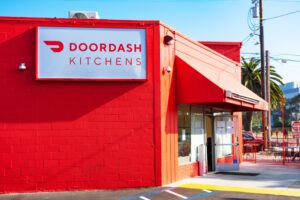 Ghost kitchens and their affordable business model have led to their rising success in 2020. These kitchens usually operate in one of two ways. The more popular version is a first-party kitchen where the kitchen is owned by a single brand and only creates food for that brand. The second way a ghost kitchen can operate is as a third-party kitchen. In this case, the kitchen is owned by one party but fulfills orders for many different brands.
These kitchens rely heavily on new technology and have moved on from traditional, outdated POS systems. Ghost kitchens often operate using top-of-the-line hardware and software to handle their intake of orders and operations. Technology like edge computing and populating kitchen video systems can often be found in ghost kitchens to streamline orders from the internet in real-time.
Many managers tasked with keeping a tight rein on inventory are investing in POS systems that feature voice recognition. Voice recognition allows managers to simply walk through their storage rooms, fridges, and freezers, dictating what items they see and what things need to be ordered to the system. This process saves both time and sanity by eliminating the time it takes to scan and write down the necessary information.
Make the Most of Restaurant Technology for Your Business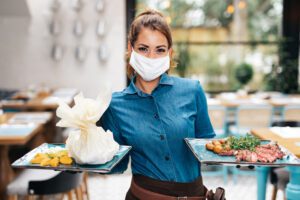 Technology is changing how restaurants operate, and as we continue into the digital age, innovations will continue to develop our restaurants no matter what business model they use. If you're ready to change how your restaurant operates and utilizes technology, reach out to Mainstreet, your key provider for new technology and technology migration.