Retail innovation rates continue to accelerate as retailers continue to adapt their businesses to changing consumer demands and market conditions. When it comes to choosing POS and tech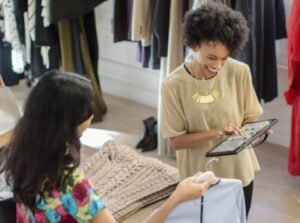 tools, retail businesses don't want to risk making a mistake. Especially now, the stakes for having the right equipment are high: as we come out of the pandemic, consumers are ready to spend. The National Retail Federation forecasts that retail sales will grow between 6 to 8% in 2022, totaling between $4.86 trillion to $4.95 trillion. After an unstable couple of years, retail is demonstrating its resiliency with a customer base that is returning to stores, but with different shopping behaviors.
We can expect chains to embrace retail strategies and technologies that will continue to support growth and attract shoppers on a big scale.
The Challenge of Legacy Systems
In this year's RIS Annual Retail Tech study, legacy systems topped the list of the biggest challenges that retail businesses expect to face in the next three years. 44% of survey respondents are concerned about the systems they're working with. The second largest challenge, which 37% of respondents are concerned about, is employee engagement and wages. The competition for reliable, tech-savvy employees has never been fiercer and retailers are feeling the crunch of both increased hourly rates and building mutually beneficial relationships with associates. As retailers look to introduce new customer-centric solutions to their tech stacks, they must overcome the limitations of their legacy systems and invest in core technology that supports, rather than hinders, their advancement.
Mainstreet Services is an experienced, trustworthy advisor that works with some of the most respected retail chains to keep their systems running at a high level—to the benefit of their customers and employees. We further partner with HP to provide world-class technology solutions to retailers who are ready to embrace the challenges and opportunities of a post-pandemic retail landscape.
Read on to learn about some of the trends that we intricately understand and the client-approved solutions we offer.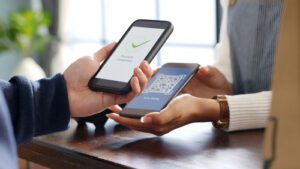 Curbside Pickup/BOPIS
Post-pandemic, customers are looking for shopping experiences that are convenient, customized, and often contactless. A recent Mastercard study showed that 74% of customers plan to continue using contactless payment options beyond the pandemic; curbside pickup and BOPIS (buy online, pick up in-store) options became significantly more popular and sought-after over the last two years. The rate of BOPIS purchases more than doubled in 2020, and the average value of orders purchased away from the cash register is expected to increase from $7,000 in 2020 to $11,755 in 2025. Expanding online purchasing options is further beneficial to retailers for inventory accuracy: shoppers can find exactly what they're looking for without coming into the store to discover it's out of stock. These options are pleasing to customers for their efficiency and simplicity, but also have the added benefit of increasing foot traffic and encouraging additional purchases once customers are in the store. About 52% of retailers say that additional customer delivery and pickup options are a top priority in 2022.
Self Service
The popularity of self-checkout lanes doubled over the course of the pandemic. A recent Deloitte study indicates that many shoppers would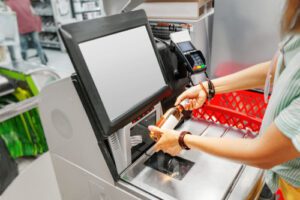 rather look up product information on their smartphones in the store aisle than talk to an associate. These behaviors may have been practical for avoiding germs during Covid, but continue to be popular because they're fast, low-stress ways to shop.
Far before the pandemic, the majority of shoppers were reporting that they preferred self-checkout to engaging with a store associate, which highlights the growing demand for self-service kiosks. Self-service kiosks reduce wait times and friction, and offer customers control over their whole shopping experience. As more shopping transitions to online, more malls close, and more retailers question whether they could accomplish more with less physical space, self-service kiosks are an increasingly practical concept. And with no foreseeable end to the labor shortage, kiosks could be a permanent solution.
POS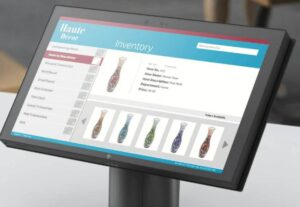 This year's RIS report indicated that curbside pickup, real-time store monitoring and data analysis, and digital devices like kiosks are the top three investments among retail survey respondents. Alternative purchase options like curbside pickup or self-service kiosks require a versatile and far-reaching POS system. Systems like the HP Engage can help seamlessly manage orders and inventory for purchases that are placed, paid for, and picked up in-person, online, or in a combination of the two.
The right technology can provide a seamless transition from legacy systems, as well as help to optimize employee engagement by monitoring KPIs and store performance stats, tracking employee shifts, and providing data that indicates how to best enable employees to succeed.
To fully integrate mobile POS, many retailers are moving their operations to the cloud: 22% of current retail POS systems are already cloud-based, while 29% of retailers plan to transition to cloud-based systems by 2024.
All of these trends demonstrate the need for a versatile, reliable, easily-integrated POS. Mainstreet Services' agility and flexibility complements HP's world-class solutions: at Mainstreet Services, we effectively and rapidly respond to client requirements with fast and effective results and high levels of customer satisfaction. We ease retailers' migration to new solutions thanks to our ability to support POS systems from virtually every manufacturer, from current to legacy models, with custom configurations and solutions that fit retailers' exact requirements and budgets.
---
Tailor Your Retail Tech
---
Retail Innovation with HP Engage POS Solutions
What we at Mainstreet Services like about HP's Engage product family is its versatility from traditional, fixed POS, to mobile POS, with self-service and curbside pickup options and a variety of useful peripherals. HP's world class POS technology is rugged and built to last for years; Mainstreet Services backs that with our competitive and flexible warranties. Retailers want a multi-function device that makes their job easier, and our partnership with HP provides quality devices with Mainstreet's management services, from procuring to staging and integrating, to logistics management.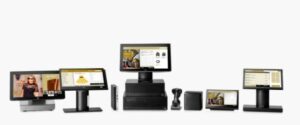 At Mainstreet Services, we've been providing our clients with custom-built technology solutions for over 20 years. With comprehensive services from procurement to maintenance, we work alongside you to equip your business with the right technology to accomplish your short-term and long-term goals. We are proud to partner with HP to combine our unparalleled value-add services with HP's leading standard for devices that offer security, processing power, durability, and sleek design.
Contact us today to speak with one of our experts about managing and optimizing your retail store systems.