Retail labor shortages and increased labor costs. How do you grow your business and remain profitable if you have to operate with fewer workers and pay higher wages?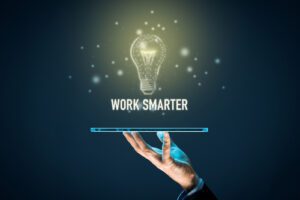 As the old saying goes, necessity is the mother of invention. Today's retail labor shortage presents a great opportunity to improve and reinvent how your retail workforce works so you can do more with fewer associates and equip them to play key roles in emerging service models while providing better customer service than ever before.
Almost immediately you can boost retail productivity by equipping your existing staff and your new hires with mobile technologies for workflow automation while helping your associates serve more customers, fulfill more orders, and get more work done in less time and with much greater efficiency.
The Workforce Productivity Imperative
Now is a crucial time for retailers to empower their associates and focus on productivity, and there are several big reasons for this today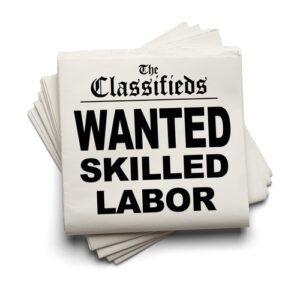 and why these conditions are expected to continue for a very long time.
Retailers need to be increasing their workforce for the upcoming holiday season.
Increased retail labor shortages are making it tough to find and hire staff.
Rising wages mean it now costs more to attract and retain staff.
The costs of online order fulfillment are also increasing.
When you take a look around the retail industry, the numbers underscore the difficulties we're all facing.
Retail Labor Shortages
In April 2021 alone, 649,000 retail workers gave notice that they were quitting, marking the highest number ever recorded since tracking began 20 years ago.
In the retail sector, where wages are typically a few dollars less per hour than the overall national average, increases in pay may still not be enough to attract new workers. A recent study by the National League of Cities reported that 64% of retail workers don't make a living wage, which certainly doesn't make retail work attractive to many prospective employees.
Increased Labor Costs
Many retailers are forced to offer higher pay in order to attract workers under these conditions. According to the U.S. Bureau of Labor Statistics, average hourly earnings for production and nonsupervisory employees rose from $17.90 per hour in January 2021 to $18.62 in July.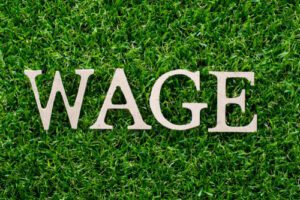 Some retailers such as Target and Wal-Mart are trying to recruit and retain retail workers by offering full college tuition reimbursements.
Others such as Wawa and Casey's, two major convenience store chains, are offering hiring bonuses and employee referral incentives to help bring in new workers.
Wage compression is also an issue because, as you increase wages or other forms of compensation for entry level staff, it brings their pay closer to that of longtime or senior staff. Veteran employees tend to take note, and they can begin to expect or ask for more pay or they'll pursue opportunities elsewhere.
Ultimately, whether you raise wages or offer lucrative perks, you'll incur higher costs at a time when your retail business is facing intense price competition.
Mobile Technology Boosts Associate Productivity
There's no simple answer for how to combat retail labor shortages, but our team at Mainstreet has been helping some retailers get an edge by using technology to get more out of a shrinking or limited workforce.
Many of our retail clients are equipping their associates with Zebra TC Series mobile computers, which allow workers to perform multiple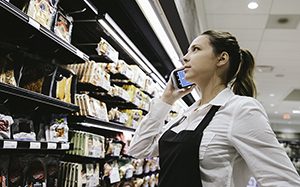 duties and automate related tasks with a single device. It all happens with a smartphone-style device that delivers
touch screen simplicity
one-touch access to all related business apps
superior barcode capture
unified voice, text and phone calls
All of which are designed to streamline and reduce the amount of labor required to complete every task.
Using a device such as Zebra's TC7X Series handheld touch computers, associates can scan and manage inventory, manage pricing and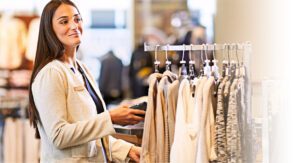 merchandising, and provide in-aisle customer service with access to a mobile point of sale, in-store and online inventory, ordering and shipping. They can also access all the mobile tools they need to fulfill e-commerce orders for in-store pickups or manage in-store returns. You can also extend the same mobile strategy well outside the four walls to support direct store deliveries, so you can leverage your physical stores as local fulfillment centers and delivery operations.
Your Next Steps Toward Better Retail Productivity
If you're struggling with retail labor shortages and want to find ways to boost productivity and empower your associates to work more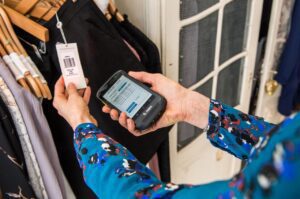 flexibly and efficiently, then now is a crucial time to think about technology and explore opportunities to deploy smart mobile strategies. As you explore the opportunities available to your business, you may want to watch this quick video that highlights the 5 key considerations for your mobile strategy. You can also see a quick overview of the basic concept in our video on how we work with Zebra Technologies to help revolutionize retailers' curbside and in-store pickup operations.
The good news is that, with our technology experts at Mainstreet, you have a partner in retail technology who can help you navigate these key considerations, identify the right technology strategies for your business, and deliver the solutions to execute them successfully.
To learn more connect with our team now, and let's start by exploring some insights and case studies on how our customers are using smart mobile strategies and solutions to successfully handle today's challenges and set themselves up to be tomorrow's winners.