National Volunteer Week April 10 to 16, 2016
Transform communities & strengthen nonprofits through volunteerism.
National Volunteer Week inspires, recognizes and encourages people to pursue creative ways to engage with their communities.  It was first established in 1974 by Presidential Proclamation and since 1987 is organized in the US by the Points of Light foundation
In his 2015 Proclamation, President Obama said:
"As a Nation, our greatest resource is our people.  We each have the power to strengthen the fabric of our society and make the world a better place.  Every day, Americans across the country realize this enormous potential through service to others and by giving back to their communities.  During National Volunteer Week, we recognize those who embrace a life of active, energetic, and engaged citizenship, and we reaffirm our belief that all people have something to contribute to the American story.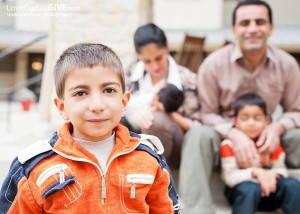 This spirit of service is deeply embedded in our culture and vital to our national character.  It reflects the idea that we are each our brothers' and our sisters' keepers, and it is a core part of being an American.  Through service, ordinary people can make an extraordinary impact.  In times of tragedy, volunteers are a source of comfort and resilience; in places of great need, they offer hope and renew our faith that a brighter day lies ahead; and in small neighborhoods and bustling cities, these dedicated individuals help build ladders of opportunity for people of all ages and backgrounds.
Volunteers — often with few resources and little recognition — make enormous sacrifices to lift up the people around them as well as those they may never meet.  As they do, they give new life to the values that bind us together as Americans and to the promise that those who love their country can change it."
Points of Light
Points of Light is the world's largest organization dedicated to volunteer service by bringing the power-of-the-people where it's most needed.  It mobilizes millions of people to take action and change the world by:
Inspiring more people to become volunteers
Increasing the impact of volunteer service
Equipping volunteers to solve specific problems
Creating a culture that encourages volunteerism
The foundation partners with companies, foundations, government agencies and nonprofits to achieve the greatest impact.  By the numbers:
4 million people mobilized to action
76,000 nonprofits supported through volunteerism
2,500 companies working with communities
1 volunteer needed to change a life
Share your story
Points of Light invites people to share their stores by posting to social media (Twitter, Instagram or Vine) using #NVW2016, or upload directly to their page 
How you can help
If you would like to volunteer but don't already have a charitable group or avenue to donate your time, Points of Light can help to connect you.  There are also local groups that are able to provide a similar matching.
In our local area, we have VolunteerNow Dallas one of the largest, most active volunteer centers in the US.  Established in 1971, their goal is to make volunteerism part of everyday life by recruiting and connecting volunteers with organizations in North Texas that need the manpower, skills and creativity of volunteers so they can focus on what matters most – helping others.
VolunteerNow positively impacts an unlimited number of organizations that serve nearly every cause — from food pantries to shelters, from youth to the elderly – resulting in an exponential ripple effect in the community.
The great thing about organizations like VolunteerNow is they can help you find the best organization and volunteer opportunity that considers your interests, talents and time constraints.
Celebrate the power of service
At Mainstreet, we have a corporate culture that encourages volunteerism.  Our team, our friends and our families are actively involved in giving back to our communities by volunteering for Honor Flight DFW, Rotary Club, Habitat for Humanity, Ronald McDonald House, North Texas Food Bank, K9s for Warriors, Operation Kindness and many other community outreach programs.