No matter how you look at it, technology has seemingly taken over all aspects of our lives, from how we get our news and weather reports, how we order pizza, and even how we schedule oil changes for our vehicles. Business operations across various industries are not immune to the technology takeover either.
Restaurant and retail chains are exposed to an abundance of technology solutions while making the best selections for their business needs and goals. Sifting through all of the solutions, benefits, and features they provide can be a difficult and daunting task.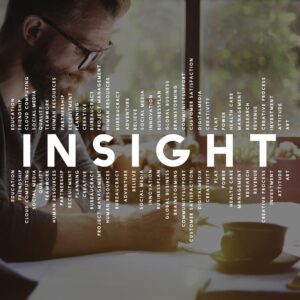 We'll help you filter out the noise when it comes to selecting the best systems for your retail and restaurant's operational needs, and help you discover the best in-store technology for improved ROI for your investment.
With Mainstreet, Seeing Really Is Believing
Selecting Solutions that Meet Your Business Needs
Pain points are, well, painful and that is why your retail business or restaurant needs tech solutions to meet the specific pain points within your day-to-day operations. To make this easier on you and your business, start by determining what solutions are most vital to your business to prioritize what needs updated.
Not only will your employees thank you for giving them in-store technology solutions that are more up to date, but customers will take notice as well—even inspiring them to pay your business repeat visits. Technology solutions that are both agile and robust will help create an enhanced, more personalized experience from the sales floor all the way through the back office. Look for innovative technology solutions for your in-store arsenal that offer features such as mobile POS, mobile ordering, buy-online-pick-up-in-store, and easy return management.
Streamline your Support Team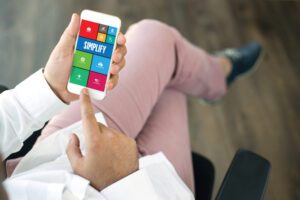 Nothing can ruin a day in the restaurant or retail industry the same way a technical issue can. Support your technology ecosystem in the most effective and efficient ways possible to help drive productivity within your operation. With the power of today's innovative technology solutions this is easier than ever.
Not only can your business protect your technology investment across multiple channels, technology can help streamline IT support across all of the products and models of equipment you need for your business. With this consolidation of support into one centralized location for all your in-house technology solutions, your business won't have to fear the loss of productivity.
Implement a Mobile Device Management Plan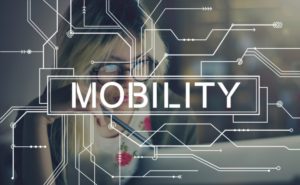 Investing in the necessary technology for operations is a costly investment. Help alleviate the stress of managing your mobile devices with a mobile device management (MDM) plan.
Over 45% of senior decision makers are looking for help managing their devices. Internal IT departments oftentimes don't have the expertise or bandwidth to keep up with the extensive technology systems that retail and hospitality businesses need to stay competitive in the industry. A managed MDM program keeps your technology investment in perfect working condition and available for your team for all their needs, especially at mission-critical times.
Protect your Investment over the Course of its Lifetime
Technology is ever-changing, and maximizing device life cycles is essential for restaurants and retail operations' in-store technology solutions. Being proactive by managing upgrades and removing end of life devices helps to ensure your technology solutions will give your operations added value and maximize your return on investment for years to come.
Relying on a trusted team of certified repair specialists as part of your technology maintenance and IT team not only helps to extend the life cycle of the devices your operations use, it also provides you with peace of mind knowing your devices will be available and ready to go when they are needed most.
'Seeing is Believing' when it comes to streamlining your retail or restaurant chain with in-store technology solutions. You can work smarter and faster than ever before with the power of Mainstreet's industry expertise and Zebra's innovative tech tools. Here's how our partnership delivers the technology solutions you need to succeed.