You can have a fantastic looking store, the latest retail technology and the best merchandise but it means nothing without good retail customer service and well-trained associates. While technology is fabulous and really can transform the customer journey, it's not an island or silo. Training and investing in people that are brand ambassadors is needed.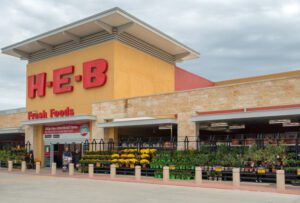 Just take San Antonio-based grocer H-E-B for example, whose Central Market banner was recently named the #1 supermarket in the nation by Consumer Reports. The retail powerhouse has invested significantly in retail technology, as well as its people. It considers its staff as "a key differentiator." What H-E-B has discovered is something many retailers are missing: it's not the technology that drives the customer experience, but the employees who utilize it that really makes a brand stand out.
Or Target whose store personnel helped to calm frustrated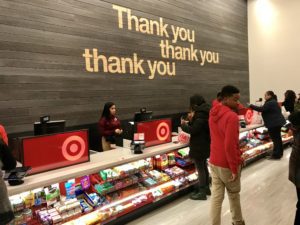 shoppers during a recent 2-hour POS outage. Many of the #TargetOutage tweets on social media were positive which points to the importance of recruiting and training store personnel – even in the digital age.
Retailers need to invest in recruiting and training skilled in-store associates and then empower them with technologies that will help deliver better retail customer service.
5 Ways to Enhance Customer Service in Your Retail Organization
Don't completely replace humans with technology
Technology is meant to make an employee's job easier—not replace it entirely. If you can automate certain tasks with technology, you can allocate your people elsewhere. Self-checkout has become popular again with many retailers refreshing or adding to their install base. But rather than replacing cashiers or banishing them to the stockroom or warehouse, successful retailers allocate their staff to areas that improve retail customer service.
Self-service kiosks make a great addition to a retail operation, but make sure you staff them with sales associates nearby to assist with ordering, scanning or paying. Customers can sometimes be overwhelmed by technology, so have someone available to guide them through the process, or give them the option to check out with a cashier if that makes them more comfortable.
Use technology to increase face time with customers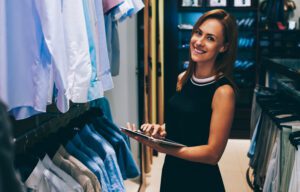 Arm your sales associates with mobile handheld devices that give them instantaneous access to a wealth of information. When you give your team the tools they need to provide better retail customer experience, they will do exactly that.
When customers have questions, associates will be able to answer them right away. If they want to view information on their loyalty account or see how many points they will accrue with a purchase, associates can look that information up as well. Perhaps they want an item that isn't available in-store, but can be ordered—sales associates can place an order for them immediately. Mobile handheld devices give your staff the ability to address a wide range of customer needs.
Automate customer service but not to the point of frustration
Chat bots and automated voice-assisted service phone lines are designed to make remote customer service faster. Sophisticated interactive chat bots are changing the way we get retail customer service help. Nowadays, customers prefer chat services over phone and email communications for quick questions because it is more convenient.
Deliver this convenience, but let the customers have the option to speak to a human if they prefer, without making them navigate a long, automated menu of options first. Everyone feels like their problem is unique, and they will appreciate it if you reflect that philosophy.
Train employees to use technology for better customer service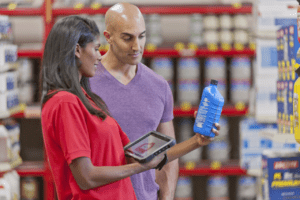 You go to great lengths to ensure you employ the right people, so do the same for your technology. Your staff should be empowered by your devices, not held back. Make sure you have a point of sale that can easily look up customer purchase history so that staff can get a better idea of their preferences to help make personalized recommendations. These conveniences help to boost customer engagement and satisfaction, with the added benefit of helping staff sell, cross-sell, or upsell.
Build a brand culture with a customer-centric focus
Good customer service extends beyond technology. Don't assume your staff has already built up the soft skills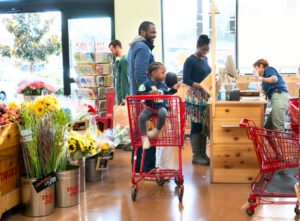 needed to improve service and act as brand ambassadors. Cultivate a company culture that builds upon the foundation of customer service, and make sure you explain to your staff what that means. Guide them on how their interactions with customers should align with the culture of your brand.
Take Trader Joe's, for example. Known for providing excellent customer experiences, the staff at Trader Joe's is attentive to customers, responds to needs swiftly, and creates a friendly atmosphere that puts customers at ease.  This wasn't the result of luck, but of management that took the time to train employees and infuse the brand's culture into every area of operations.
Offer the Luxury of Human Engagement
As Milton Pedraza, CEO of the Luxury Institute, recently told the New York Times, "What we are seeing now is the luxurification of human engagement." In the rush to automate, digitize, and integrate, retailers are losing sight of the original purpose of innovative retail technology—to improve the customer experience.
The over-reliance on retail technology to the point where human interaction is scarce leaves your retail space feeling sterile, unwelcoming, and impersonal. The human touch is now considered a luxury. Offer that luxury to your customers, and you can ensure that you provide retail customer service and experiences that keep your shoppers coming back time and time again.
Mainstreet is Your Resource for Great Retail Customer Service
Contact our Mainstreet team to refresh your in-store technology with solutions that will empower your in-store associates to deliver exceptional customer service and customer experiences.