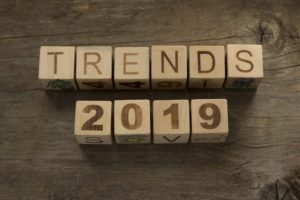 If you could invest in one new piece of technology that could magically have a significant impact on your retail store in 2019, what would you choose?
As we start the new year and look at 2019 retail trends, we know a lot of clients are determining where they should focus their technology upgrades and what legacy technology needs to be replaced. We'll take a look at a few of the top 2019 retail trends we predict for the coming year.
Tablets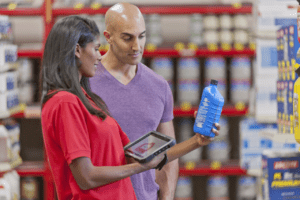 If you ask your associates where to start, don't be surprised if they say tablets.
Zebra Technologies recently released the results of its 11th annual Global Shopper Study. This study analyzes the attitudes, opinions, and expectations of shoppers, retail associates, and retail decision makers.
A key take-away from the survey was that 66 percent of associates believe that if they had tablets, they could provide better customer service and contribute to the overall customer experience.
That makes sense. According to Zebra's survey, one-in-five retailers (21 percent) plan to spend more than 10 percent on rugged tablets over the next three years making it one of the top 2019 retail trends. Likewise, the 2017 POS/Customer Engagement Benchmarking Survey from the consulting firm Boston Retail Partners found that 89 percent of all retail stores will offer mobile solutions for associates within three years.
Tablets work well in retail environments because they have many applications. Associates can use tablets to help customers find items, provide more information, and provide a mobile point-of-sale to speed up the checkout process and eliminate lines.
Zebra's survey also revealed that about 28 percent of associates felt it was difficult to get information for customers, which is an area where tablets or mobile computers can help fill the gap. Both retail decision makers (83 percent) and store associates (74 percent) agreed that technology-equipped associates give shoppers a better experience. If you are looking to invest in technology for 2019 to upgrade your stores, Zebra's tablets might be a good place to start.
Zebra's ET50/ET55 Series is the best choice for retail applications. The tablets have the features you need for in-store performance, but they are also rugged enough to survive the inevitable drops and bangs your technology sustains. Retailers use these tablets on inventory, price verification, assisted selling, and mobile point-of-sale.
2019 Retail Trends: Upgrade Your Inventory Management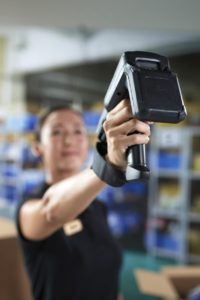 You've probably never owned or worked in a store that had to close for inventory days. But back before barcodes, many stores did. With modern RFID technology, barcoding is now replacing the method of manual inventory.
The new year might be the right time to upgrade your legacy technology and switch to RFID. RFID labeling and tagging can cut the time required to take inventory in your stores. And if you have a warehouse or distribution center, it can be completely automated with RFID. You won't need any manual scanning or have to align the scanner with the barcode.
Stores that have switched to Zebra's RFID solutions can take inventory every week. RFID allows you to have a much better grasp of what you have in store and in storage. It allows you to make it easier for employees and customers to find your inventory. With RFID, you can add a POS component to reduce checkout times and improve the customer experience because customers won't have to wait in long lines.
And there are other cool things you can do for your customers, too among the 2019 retail trends. Kevingston is a Brazilian store chain that implemented Zebra RFID technology. By using a smart screen product in conjunction with RFID, its shoppers can choose different clothing styles, sizes, or colors available in store. They can also make requests without leaving the dressing room. In addition to customer benefits, this process also provides the company with better data for future marketing decisions.
Tablets and RFID are only two of the top 2019 retail trends and a few many ways you can improve your customer experience by upgrading technology in 2019. Contact our experts at Mainstreet for a free consultation. Call 866-767-6472 or email us at info@mainstreetinc.net.