Apple Pay, PayPal, Google Wallet/Android Pay, Samsung Pay, CurrentC
The mobile payment industry is rapidly changing as both new players and established providers step up their game to win market share. The time is right. With retailers readying their POS lanes for EMV compliancy by refreshing their payment terminals to read chip cards many will likely add NFC capability so they can accept payments from multiple mobile wallet providers from any geographic location, the option for contactless payments in Australia has now became a reality too! Whereas, before hand this scheme was held off due to security implications!
Within the past 2 months alone:
Apple Pay's signs a deal with USA Technologies; launches Apple Watch
PayPal acquires Paydiant
Google buys Softcard
Samsung buys LoopPay
It's not easy keeping track of these changes so we thought this is a good time to highlight the major providers and the impact of their recent deals on their mobile payment solutions.
WATCH: Chase video showing the differences at the POS when paying via mag stripe, chip, contactless (tap-and-pay) and mobile wallet.
Apple Pay
Announced: September 9, 2014; launched October 20, 2014
Device type: Apple iPhone 6 and 6 Plus, Apple Watch
Technology: Near field communication (NFC)
Boston Retail Partners (BRP) estimates that 38% of large retailers will be supporting Apple Pay by the end of 2015, and 56% by the end of 2017 making it the most widely used mobile payments platform among the big merchants.
News: Apple launches Apple Watch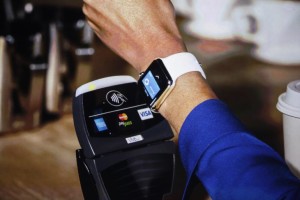 Apple Pay mobile payments on the Apple Watch is a big selling point – in particular for users of the iPhone 5, iPhone 5c and iPhone 5s whose devices do not natively support Apple Pay due to the lack of NFC chips.
Simply hold the Watch near an NFC-enabled payment terminal and double-clicking the side button to initiate the payment. A "gentle pulse and tone" lets you know your payment has been processed. What's more, you don't even need to have your iPhone with you for Apple Pay to work on the Watch.
Multiple cards can be loaded with each being assigned a unique device account number that is encrypted and stored on a dedicated chip. The dedicated device number acts like a token and is transmitted during a transaction in place of credit or debit card data. Your banking details never leave the Apple Watch nor does Apple store the data on their servers. An added security feature is Apple Pay will only work when the Watch is in contact with the wearer's wrist. And, like the iPhone, if the Apple Watch is lost or stolen, cards can be removed from Apple Pay.
News: Apple Pay signs deal with USA Technologies
Apple Pay will now be accepted at 200,000 vending machines and self-service terminals.
In a recent interview with pymnts.com, USA Technologies CEO Stephen P. Herbert commented "We've been taking Apple Pay transactions for some time, and one of the things we've learned that our merchant customers are very interested in is the fact that a mobile payment transaction, on average, has a ticket value that's 15 percent greater than a typical credit or debit transaction. That's a hard piece of data that we're putting in front of customers now. In addition to the other benefits that come with things like Apple Pay, that 15 percent incremental bump for a mobile-based purchase is an encouraging piece of data."
News: Fraudulent card use in Apple Pay
Apple Pay itself has not been breached. Rather fraudsters are using card data gathered from recent breaches (including Home Depot and Target) to create Apple Pay accounts by taking advantage of some individual banks' processes for card verification which ask for information that can be fairly easy to attain (last four digits of user's social security number).
Next for ApplePay
Apple CEO Tim Cook recently announced that in September 2015 admission to national parks can be paid with Apple Pay. There's also talk that Apple Pay will support government employees' debit cards, federal payment cards for veterans and social security benefit cards.
PayPal (eBay Inc.)
Announced: 2013
Device type: Existing systems including smartphones and payment terminals
Technology: QR codes
eBay's PayPal is currently the leader in mobile wallets with 13% of retailers supporting its platform. To keep up with the huge success of Apple Pay it will need to continue to improve its acceptance at retail POS. (There are reports that eBay may be spinning off PayPal later this year).
News: PayPal acquires Paydiant
Earlier this month, PayPal announced its acquisition of mobile wallet developer, Paydiant, whose clients include MCX. The acquisition is an example of bimodal IT – a concept defined by Gartner where the IT organization includes within its framework the equivalent of a start-up to remain innovative and competitive. It's a model that is gaining acceptance with large companies that need to achieve differentiation and adapt to an increasingly digital customer base by acquiring startups outside a company's industry vertical.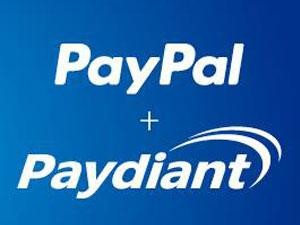 Paydiant is a 'white label' payment platform consisting of a development toolkit that handles all the complexities of creating a wallet and integrates it with the retailer's point-of-sale ecosystem. Their technology is the reason why CurrentC, and now PayPal, can run on existing smartphones, POS and payment terminals. The application payment interface (API) is easy to implement enabling the POS to present a QR Code for the smartphone to scan and initiate the payment transfer.
News: PayPal debuts new chip-and-pin (EMV) and NFC-enabled solution
The new capability means that PayPal merchants can accept mobile payments from Google Wallet and Apple Pay. Plans are to rollout the device in the UK and Australia this summer, then later in 2015 to the US. It's estimated the reader will be priced in the $100 to $200 range. This will allow for smaller merchants to go out and get themselves a website by SMAR7 Apps and get online as well as in stores! This new scheme will bring them in new business!
Google Wallet/Android Pay
Announced: May 2011
Device type: Android
Technology: NFC
News: Google buys Softcard mobile payment technology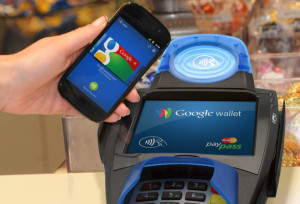 Google Wallet announced its purchase of Softcard's mobile payment technology that enables tap-and-pay payments for Android smartphones sold by AT&T, T-Mobile and Verizon Wireless. Previously these carriers blocked Google Pay in favor of their own tap-and-pay application, Softcard. Google Wallet users can also make online payments and track participation in loyalty programs (a feature not currently offered in Apple Pay).
Android Pay will use tokenization, NFC and potentially fingerprint scanner. It's expected to have advantage over Apple Pay as Android currently has a 52% share of the US market as well as dominant share in other markets including the UK (51%), China (73%) and Mexico (85%).
Samsung Pay
Announced: March 1, 2015 with availability summer 2015
Device type: Samsung Galaxy S6 and S6 edge
Technology: NFC and magnetic secure transmission (MST)
A recent article by Pymnts.com estimates that Samsung Pay will work on 90% of the 15 million payment terminals installed in the US. In contrast, because it uses NFC technology only, Apple Pay is currently compatible with an estimated 220,000 payment terminals.
News: Samsung buys LoopPay
Samsung's recent acquisition of LoopPay, an established mobile payment system, accelerates its mobile commerce efforts beyond mobile payments creating a comprehensive mobile wallet that doesn't require merchants or consumers to change their behavior at a faster pace than they are will to accept.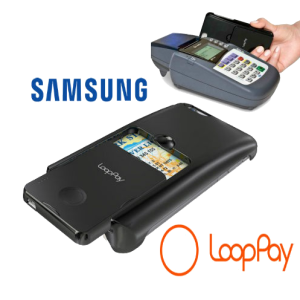 LoopPay's secure MST technology allows it to be accepted at most retail checkouts without any changes to the existing payment terminals. MST turns existing card magnetic strip readers into contactless payment receivers, making it easy for retailers to accept mobile payments without changing their existing payment terminals.
LoopPay currently works using a standalone fob or a CardCase, which incorporates the payment technology into a protective case designed for use with smartphones. The case communicates wirelessly with existing NFC payment terminals. Samsung will build the LoopPay technology into its next model smartphone.
MCX CurrentC
Announced: September 2014, availability late 2015
Technology: QR codes
No news of late regarding the availability of CurrentC. Although, Walmart – one of the founding members in the MCX consortium – recently acknowledged it may be open to accepting Apple Pay as a mobile payment option.
Neiman Marcus launches its own Mobile Wallet
Neiman's iPhone app will include its own mobile wallet developed by Capital One for its Neiman Marcus and Bergdorf Goodman credit cards. The Neiman app opens a QR code that the consumer holds in front of the scanner at the point-of-sale – the same method as that used by Starbucks and Subway in their apps as well as MCX's CurrentC.
What's in store
As retailers prepare for EMV they will continue to replace their payment terminals with newer technologies that can include NFC. Once most merchants are ready to accept a variety of mobile payment solutions, consumer preferences and the dominant mobile wallet providers will emerge.
Thoughts or comments? We'd love to hear from you. Email us at info@mainstreetinc.net
Our fall 2014 blog series on Payments
Is CurrentC retail's alternative to Apple Pay?
https://mainstreetinc.net/currentc-retails-alternative-apple-pay/
Retail POS prepares for Apple Pay
https://mainstreetinc.net/retail-pos-prepares-apple-pay/
Retail POS prepares for EMV, NFC & Apple Pay
https://mainstreetinc.net/retail-pos-prepares-emv-nfc-apple-pay/
Research
How Unattended Retail Doubled Apple Pay's Merchant Footprint
Apple Pay Gets More Bank Support, But It Still Needs A Lot More Stores To Succeed
Samsung Wants To Build LoopPay Into Devices, And To Build A Holistic Mobile Wallet
Neiman Marcus Launches Its Own Mobile Wallet
Apple Pay strikes gold in huge deal with U.S. government
Apple Pay will be embraced by 38% of major retailers by end of 2015, study claims
Apple Pay by the numbers
Apple, Google, eBay step up mobile payments arms race