The mobile computing industry is undergoing a massive change due to Microsoft's abandonment of the enterprise market, and this will inevitably impact your business.
In this article, we'll talk about what's happening, how it affects your mobile computers, and what you should do to prepare for a future without a Windows mobile operating system.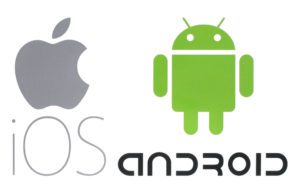 Today's big change began several years ago when Microsoft released Windows Embedded Handheld 8, which didn't support many of the screen sizes and device form factors needed for rugged enterprise mobile computing. It also didn't allow upgrades from Windows Embedded Handheld 6.5, the most widely deployed mobile OS in the world.
To make matters worse, with the release of version 8, Microsoft announced that it would no longer offer extended support for its mobile operating systems.
Faced with the costs and time required to rewrite applications and databases, reconfigure networks, and migrate to a substandard version 8, most of the industry chose to keep using version 6.5.
In addition, sensing that Microsoft was no longer committed to the enterprise market, the industry's top hardware manufacturers, including Zebra Technologies, started working with Google to develop Android enterprise solutions. These solutions would create an alternative for a future where Windows may no longer be a viable option.
That future has since arrived for mobile computing with the end of Microsoft support for Windows Embedded Handheld. The platform is being phased out, and all support has already ended for multiple versions, while extended support will expire for remaining versions by 2020.
This means there will be no future OS updates and no security patches, so it's absolutely crucial for companies to develop an OS migration plan as soon as possible.
Alternative Mobile Computing Options for Your Mobile Hardware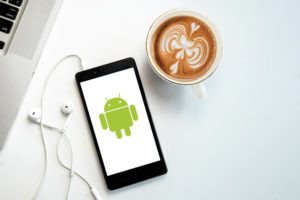 In developing a plan, there are only three available options:
Stay with Windows.
Companies can stick with Windows for the next few years by migrating to Windows 10 IoT, but unless you're already using Windows Embedded Handheld 8.1, you'll have to rewrite all your legacy apps and databases and reconfigure your networks.
All major rugged and semi- rugged hardware manufacturers have made Android their OS of choice, and Windows 10 IoT is only available on 4% of enterprise handheld mobile devices made today.
Switch to iOS.
Apple's iOS is the "cool" choice for many users and smaller businesses, but it's often not viable for enterprise use cases. The fragility of iOS devices mean they simply don't stand up to rugged, all-day enterprise requirements.
iOS is also a closed OS, so you have limited hardware choices, no visibility of OS upgrades, and no guarantee that your apps will work in the next OS update.
Upgrade to Android.
Our team at Mainstreet Inc. strongly recommends upgrading to Android for several key reasons:
It's now the OS of choice in the enterprise mobility industry.
It's incredibly easy for workers to use.
It's an open-source platform with vast developer resources and a rich ecosystem of apps.
It's highly secure with Mobility Extensions from Zebra Technologies, which give you complete control over all apps, users, and connections on your devices.
Security patches are easy to install with over-the-air updates.
You can get 10 years of guaranteed OS and security update support with Zebra's LifeGuard for Android™.
Want to learn more and get help with how to choose the right OS migration plan for your new mobile computing strategy? We'll help you evaluate your options and develop a complete plan to secure your organizations productivity throughout the migration process. Contact Mainstreet Inc. now at 866-767-6472 or email us through our website.