As owners keep an eye on shifting market trends, they see an opportunity to improve their convenience store profit margins by offering a wider, healthier selection of food options. Once viewed as a second-rate meal, c-stores are quickly becoming the new place to showcase local and fresh food.
Non-fuel sales at U.S. c-stores rose 3.2 percent in 2017 according to the National Association of Convenience Stores (NACS)
This 3.2% rise in non-fuel sales shows how effective food offerings can be as c-stores make a conscious effort to draw customers from the pump into their stores to spend more. Major players like Wawa, Sheetz, 7-Eleven, and Circle K are beefing up the food service aspects of their business, offering a wider variety of options ranging from built-to-order hot items to grab-and-go eats for diners on the run.
Access the Video Series on How to Choose the Right Mobile Technology for Your Stores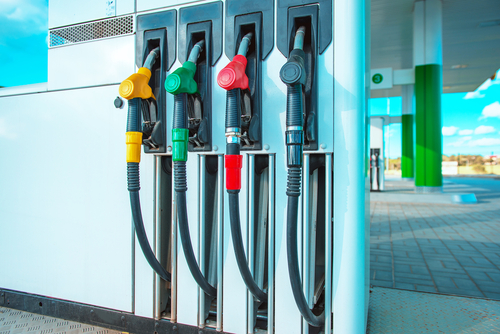 Dustin Hamann, National Account Manager at Mainstreet Inc., who's worked with c-store chains for over 10 years says, "There's been a push to get customers from pump to the store. C-stores need to capture some of that lost revenue otherwise people leave the pump after getting gas and then go across the street to McDonald's or another restaurant to eat."
Shift in Consumer Perception About Convenience Store Food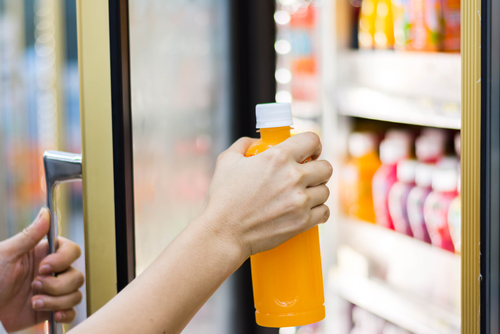 Supporting this push at the pump strategy, and the reason why convenience store's profit margins are expanding, is a corresponding shift in the perception of convenience store food. The idea that the food you can buy at a gas station is of lower quality and less healthy has gone to the wayside for Millennials and Generation Z, paving the way for c-stores to make a play in the restaurant game.
Not only that, but consumers are open to food and refreshments anywhere, anytime they want, which conveniently makes convenience store food the perfect solution.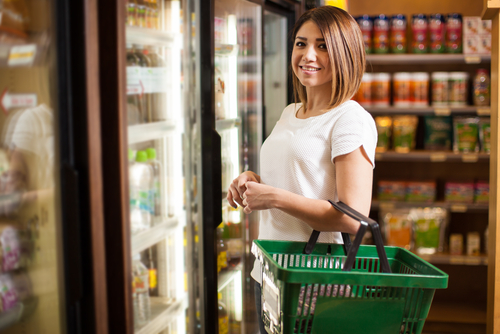 It also makes food a perfect catalyst for increasing convenience store profit margins. Combine the lifting of the food stigma with the convenience factor of a one stop gas and food pit stop and the stage is set for new opportunities for c-stores to provide extra goods and services to customers.
According to a new report by a global consulting firm AlixPartners the top factors people choose a c-store for a meal are: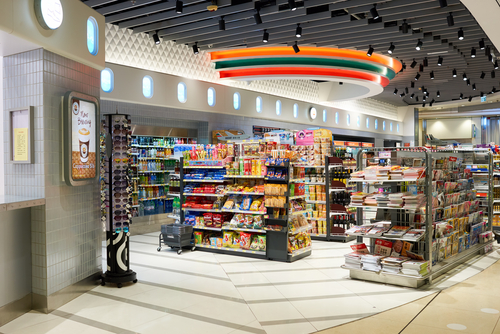 Location (21%)
Price (18%)
Food Quality (14%)
Changing Dynamic in Convenience Store Profit Margins
For convenience stores, profit margin is at the forefront of their strategy but is it really profitable for c-stores to take the leap into the hospitality business and expand the restaurant side? Studies are showing, the answer is, yes. Gasoline continues to be the top source of revenue for gas stations but food is the best profit margin wise.
According to the National Association of Convenience Stores (NACS):
69.2 percent of total industry sales in 2015 were gas sales, but gas only accounted for 39.5 percent of profit dollars.
Food related items accounted for only 20.8 percent in-store sales but for a much larger portion of profit dollars at 33.7 percent.
Technology Fueled Perks for Convenience Stores
Not surprisingly, technology has played a role in the success of convenience store food related sales at c-stores as well and convenience store profit margins. New innovations in kitchen equipment makes it possible to do more in a smaller space, allowing c-stores to convert portions of their stores into food service areas with small modifications or expansions.
The latest kitchen display systems (KDS) that streamline order and make food prep more efficient allow convenience stores to do more with fewer employees. Self-order kiosks remove the need for c-stores to staff someone to take down and input food orders into the point of sale.
The convenience factor for consumers cannot be overstated either, when it comes to technology like mobile apps that allow users to order in advance and have their food waiting for them when they arrive.
Some convenience stores have realized that offering free Wi-Fi is a great way to entertain customers while they wait for a food order and reason for them to stick around. Getting them to come back over and over is a matter of having a strategic loyalty solution that offers rewards and incentives on more than gas purchases. All of these technologies support an increase in food sales and a corresponding boost to convenience store profit margins.
Convenience Stores Doing the Food Thing Right
Casey's General Store – This Iowa based convenience store chain has made themselves famous for their pizza. They started out offering scratch made pizza in their stores, then expanded to delivery and now offer online ordering. That strategy is producing year over year growth for Casey's.
Sheetz – Pennsylvania based, this chain has perfected the made to order process and exclusively uses self-order kiosks for customers to quickly input their own orders.
7-Eleven – Long known for grab and go items, select stores are carving out a slice of food sales for themselves by offering comfort food like chicken parmesan, macaroni and cheese, chipotle chicken bowls and breakfast meals at some locations.
The stars are aligning for convenience store food as convenience factors continue to dominate current consumer demands and new technology options position c-stores to be the go to stops for automobile drivers who benefit from grabbing a meal while they grab their gas. We recommend keeping an eye on the c-store players that are making food service a focus as they take a very real leap into the restaurant business.
Contact a Mainstreet solution specialist to see how you can use technology to expand and streamline your food operations while at the same time boosting your convenience store profit margins with increased food sales.
Great reads
Restaurant Technologies You Can't Afford to Miss
5 Restaurant Trends You'll Want to Know About
Technologies that Cut Restaurant Labor Costs