79% of diners agree that restaurant technologies make their dining experience better
(Source: Toast 2016 Restaurant Technology Report)
With labor, operations, supply chains, and food safety compliance issues getting more complicated, restaurants need technology to help control their operations, protect profit margins and create memorable customer experiences that distinguish their restaurants from competitors. Even commercial av systems have become integral to restaurants. The high demand of commercial av systems bluffton sc are an example of why this is the case.
To stay competitive and gain a greater share of stomach, brands are investing in both consumer and employee facing restaurant technologies. To be successful, they must nurture a culture of technology, engagement and collaboration while empowering their teams to navigate, control, optimize, and succeed.
At Mainstreet, we focus on delivering restaurant technologies that help chains optimize back-of-house operations and drive down costs while delighting customers and encouraging them to keep coming back.

We'll be featuring many of these solutions at the Nation's Restaurant News MUFSO conference in early October and will be sponsoring a panel discussion on Self Order & Pay, What's Working
Here's how you can benefit from the solutions we deliver for restaurant technologies:
Automate food safety, reduce food losses & streamline operations
Simplify payments and improve table turn
Optimize kitchen productivity
Make is easier for customers to customize what they want to eat
Keep your restaurant running when your network goes down
Personalize customer engagement & enable seamless orders across all channels
Attract and enthrall customers
1. Automate food safety, reduce food losses & streamline operations
Farm to Fork Food Safety with Disney CHEFS® powered iCertainty
Leveraging Walt Disney Parks and Resorts' safety restaurant technologies and best practices, the innovative Disney CHEFS® powered by iCertainty Food Safety Solution is ideal for restaurant chains seeking to improve food safety, deliver a better customer experience, eliminate paper-based processes/checklists and improve food safety. Food Safety is important when you have are running a restaurant, and there are many ways for a restaurant to be shut down, this includes being unhygienic. It is important to have a good cleaning service, for example somewhere similar to green facilities to help keep your restaurant clean.
CHEFS® is revolutionizing the food industry by giving you complete visibility into and control over your entire food safety process. With CHEFS® you can:
Automate food safety procedures, eliminate paper checklists
Digitally monitor safety processes and operations
Optimization reduces food costs
Improve audit and incident readiness
Using wireless temperature probes and Zebra's mobile computers, Disney CHEFS® powered by iCertainty provides real-time information on food safety performance – eliminating manual, time-intensive paper records for food safety audits and regulatory compliance. The vision behind creating Disney CHEFS® was to embed the cultural competencies necessary to help deliver on guest service through standardized repeatable processes.
Annual Food Losses Due to Safety Issues
Full Services Restaurants = 50,000,000 pounds
QSR Restaurants = 85,000,000 pounds
2. Simplify Payments and Improve Table Turn
Mobile Payments & Pay at the Table
68% of diners agree that pay at the table technology improves their experience (source Toast)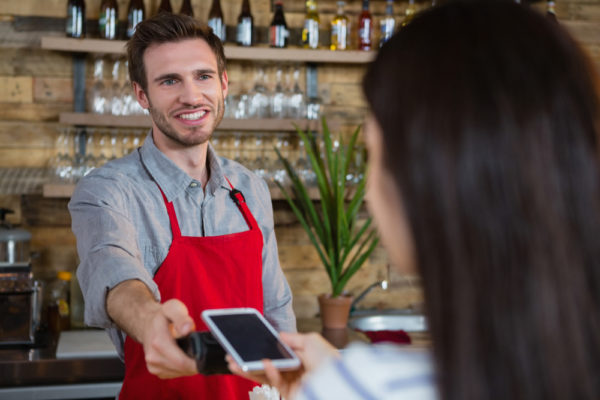 Pay at the table apps is one of the restaurant technologies that's gaining popularity with restaurants of all types and sizes, from fast casual to fine dining; regional chains to large-scale, nationwide operators. By reducing server trips back and forth to the restaurant POS terminal, pay at the table increases table turns.
For customers, restaurant technologies like pay at the table give them a sense of security knowing that they keep control of their credit card and financial information. Plus, they have the opportunity to use more secure forms of payment like Apple Pay.
We've partnered with Infinite Peripherals for mobile payments EMV solutions for Apple iOS and Zebra for payment systems that are based on Android and Windows.
Want to hear a candid discussion by some chains that have made the move to self-order and pay at the table? Those resisting the move and why? If you're attending MUFSO, Mainstreet is sponsoring a breakout session featuring a panel discussion that will dig in to the subject. Join us for Casual Dining Self Order & Pay, What's Working.
3. Optimize kitchen productivity
Kitchen Display Systems (KDS)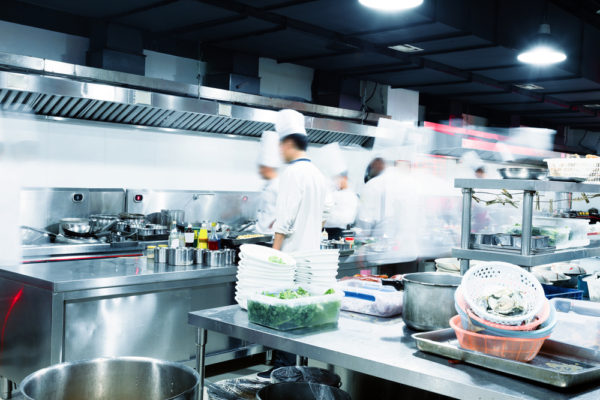 Give your operators the ability to make better decisions on staffing, line optimization and setting customer expectations with restaurant technologies that boost productivity. KDS lets you know how long it takes your chefs to fulfill tickets at different days and times. With this info, you can easily identify the most efficient staff and those who need additional training or hours that may require more staff.
Increase the number of tickets each chef can fulfill in a given time period by routing tickets to specific kitchen screens and prep stations. That helps you save on labor costs. KDS shows line cooks and expeditors what's in the queue and how long it's been there. Orders are marked as fulfilled using a bump bar or touchscreen tablet, closing out the tickets and clearing the screen. And when orders are placed online they can be easily routed to the KDS without manual entry into the POS.
Integrate your system with an Epson intelligent printer and it can drive the KDS while providing a printing solution.
Arming your servers with the latest in restaurant technologies like handheld tablets and KDS can drive even more efficiencies for your business and make your customers' experience even better. Servers can get instant notifications on the tablet when tickets are marked as fulfilled on the KDS.
That helps you streamline operations, ensure your guests receive their food as soon as it's ready, and you can cut down on wasted food that results from communication errors between the front and back of the house.
4. Make it easier for customers to customize what they want to eat
Self-Service Kiosks
65% of diners will use self-service kiosks while restaurants who use kiosks report higher average ticket sales (source Toast)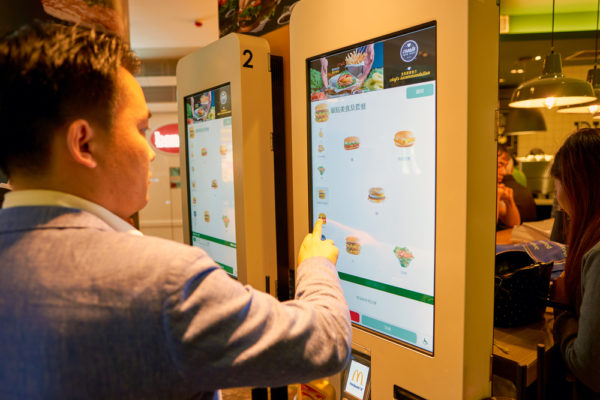 Wage increases, legislative changes to labor laws, and never-ending employee retention challenges are what's driving self-service kiosk implementations at restaurants across the nation including McDonalds and Panera — that, and speeding the time it takes for customers to receive their orders while giving them greater control of their restaurant experience.
When paired with mobile app and ordering, chains like Panera offer a hearty mix of digital options that customers are responding to.
We recommend Elo's self-service kiosk solution. They're the industry leader with over 40 years building touchscreens and the expertise of 20+ million installations worldwide.
5. Keep your restaurant running when your network goes down
Wireless Failover
Being dedicated to delivering good food quickly means having bullet proof network connectivity no matter where a restaurant is located or how it gets online. That means having restaurant technologies that can keep you connected. From credit card transactions to guest Wi-Fi to customer service applications, your network must be able to handle all the business operations in an intelligent efficient manner, with 99.9999% reliability.
Cradlepoint networking solutions are designed to support more than 70 different carriers. Whether your restaurants are in a major metro center or the outskirts of a small town, Cradlepoint is an easy to implement, cost effective way to give your operators latitude in how they choose to get and stay online.
6. Personalize Customer Engagement & Enable Seamless Orders across All Channels
Mobile applications
68% of diners agree that server handheld tablets improve their experience AND handheld server tablets increase sales by up to 20% (source: Toast)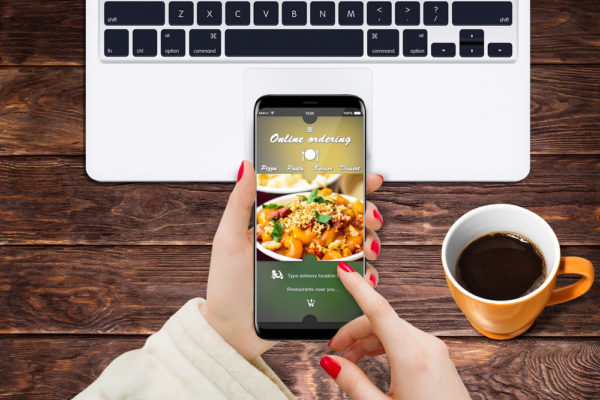 Restaurants that have invested in omni-channel experience strategies are most likely to succeed. Mobile apps and ordering is a major component of omni-channel and it's expected to grow exponentially so you'll need to find a way to engage customers across multiple platforms.
Whether you serve your guests in a full-service restaurant, by the pool or in a stadium seat, wireless ordering and mobile point of sale (POS) solutions can increase your sales, enhance the productivity of your servers and ultimately increase guest satisfaction.
Now restaurant technologies let you transmit orders wirelessly to the kitchen or bar from the table with the check easily generated directly from the order, and card payments can be processed right at the table.
Turn tables faster by reducing guest wait time or serve more guests in the same time at stadiums and high-volume restaurants. Make it easy for your servers to upsell with immediate access to information and pictures of add-ons.
Mainstreet recommends mobile solutions from Infinite Peripherals (IPC) for Apple platforms and Zebra when you're apps are Android-based.
7. Attract and enthrall customers
Digital Menu Boards
Easily change menu items, prices and promote specials and new menu items without incurring the huge cost of changing out signs and reprinting menus. Plus, digital menu boards are green restaurant technologies and if you're displaying engaging content, they reduce your customers' perceived waiting times.
You have complete control from a central site to update your content or you can extend control to the individual restaurant so they can tailor their messaging and offers to the unique tastes and preferences of their local target audience.
Restaurant Technologies prove to be an essential ingredient
What the majors are doing
Starbucks CEO Howard Schultz accredits his company's success to its omni-channel trends. "No single competency is enabling us to elevate the Starbucks brand more than our global leadership in mobile, digital and loyalty."
"You have a choice to either be the disrupter or be disrupted" says McDonald's CEO Steve Easterbrook in a recent CNBC interview. And he expects the industry will undergo major changes influenced by restaurant technologies.
McDonalds has been adding ordering kiosks and table service to nearly 2,500 domestic restaurants, and has begun a system wide rollout of delivery and digital ordering to more than 3,500 US locations. They plan to rollout mobile order and pay at 14,000 restaurants by the end of 2017.
That strategy is helping McDonalds post strong results this year.
Visit us at Nation's Restaurant News MUFSO Conference this October, booth #214 to learn how these restaurant technologies can be put to work for your business. Enter to win one of two Apple iWatches (version 3) we'll be raffling.
If you're not attending MUFSO but want to learn more, email us at info@mainstreetinc.net or checkout our interview with industry veterans 5 Restaurant Trends You'll Want to Know About.
About Mainstreet
Mainstreet develops customized in-restaurant technology solutions that can help elevate diners' guest experiences and streamline back-of-house operations. Our solutions include Point-of-Sale, Kitchen Ordering Systems, Mobility, Digital Menu Boards and Networking with services delivered from our Dallas-based Services Center to on-site installations and ongoing hardware support.