Our blog series on restaurant trends.
Much like retail stores, traditional restaurants are experiencing disruptive factors more than even before. We interviewed some industry veterans to learn more about restaurant trends and their suggestions about how restaurant operators can evolve their businesses and keep diners coming back for more.
Thank you to Michelle Bythewood, CMO for Salata Restaurants, and Jeff Lindholm, COO for iCertainty, for sharing your insights with us.
Competition from non- traditional channels
The competition has never been greater. Ever counted the number of burger chains in your city? How about pizza restaurants?
But it's not only competition from traditional restaurant chains. Now some retailers are opening in-store restaurants as a way to improve the shopping experience and establish the store as a community gathering place.
Meal preparation kits like Blue Apron deliver convenience and speed keeping diners at home. Amazon is also responding to this evolution in food demand with Amazon Meal Kits – its acquisition of Whole Foods helps ensure a good source of quality ingredients.
There's even restaurant trends that blur lines between QSR and Fast Casual. "Fast Casual and QSR used to be very different but now QSR is taking it up a notch because diners are asking for higher quality, fresher options. Wendy's for example has great salads and McDonalds is adding more upscale restaurant interiors like natural woods", says Ms. Bythewood.
Food experiences anywhere, anytime
Online ordering and delivery services like UberEATS and Grubhub means you can get the food you want, when you want – at a cost.
Mr. Lindholm says "you come to me was the old restaurant model. I treat you well and you'll come back. Now I have to bring it to you while ensuring quality food, experience and packaging that will keep you coming back for more."
The challenge is that with these independent services, the chain of custody is broken. The restaurant no longer controls the delivery of food to you. That's why some restaurants are looking to establish their own delivery model to ensure product integrity and improve profitability (services like Grubhub can charge the restaurant up to 35% of the meal price).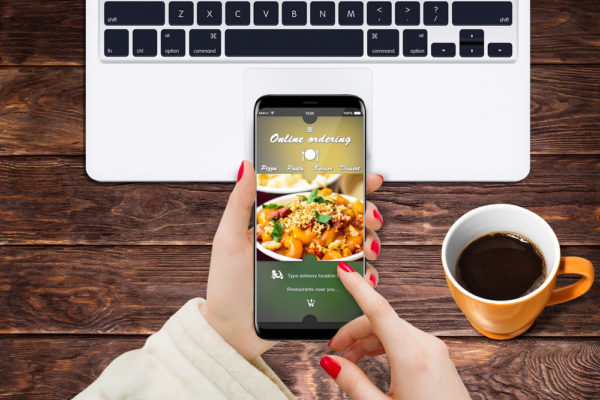 In this Netflix era of binge-watching TV and app/online ordering, figuring out the delivery model is even more important – whether it's home delivery, pick up windows or order online pick up in store.
Unlimited food options
Local sourcing, farm-to-table, vegan, gluten free, sustainable farms are just some of the food options diners are looking for. That wealth of options makes it even more difficult for operators to determine their target customer(s) and stay on top of what they want. There is also an increase in the popularity of different cultures being incorporated into restaurants. For example, some best restaurants Charlottesville are South African themed and is increasing in popularity. Don't be afraid to add different cultures into your menu to help grow your food options.
Don't ignore Social Media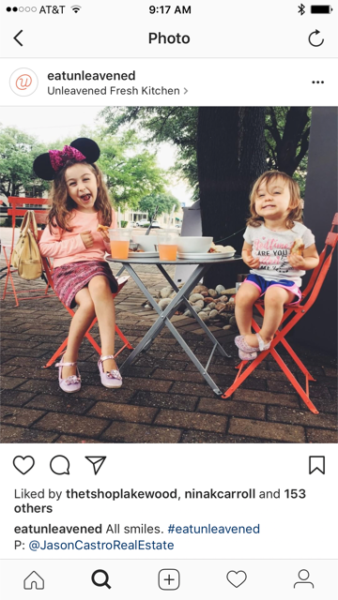 When you Google search a restaurant, one of the first things you'll see are Yelp reviews. 'Not only should restaurants not ignore social media, they need to stay on top of it in real-time' is what our experts advised. When a brand responds to negative comments immediately, it can have a positive effective on the customer and help win them back.
Consumers are looking for meaningful connections with brands. An effective social media commitment helps the brand achieve that in an authentic and genuine way. Brands can also use social media to help educate consumers about the foods they provide including menu options and healthy choices.
How technology can help with restaurant trends
Labor and food are the highest costs for most operators. Technologies that can help curb these costs while driving top line growth and superior ROI are those that will gain the greatest favor. Says Lindholm "multi-tasking, multi-use technology solutions deliver more flexibility and let the operator get more mileage from the device." If you love dining out, check out coupons for restaurants near you. In fact, using innovative websites can actually save restaurants significant amounts of money. Using a comparison site means that businesses can compare business electricity amongst other things.
Our next blog post will review the technology solutions that are gaining traction with restaurants.
About Salata
Salata, the "Next Generation Salad Bar" concept offers tossed-to-order salads and wraps made from a selection of nearly 50 fresh, pure ingredients including an array of lettuces, vegetables, fruits, cheeses, seeds, nuts, chicken and seafood. The Houston-based chain was started in 2005.
About iCertainty
iCertainty is a software company focused on farm to fork food safety. Through its licensed technology partnership with Walt Disney Parks and Resorts, iCertainty offers Disney CHEFS® powered by iCertainty which is built on more than a decade of HACCP best practices proven in some of the most challenging food and beverage operations in the world. Using mobile handheld technology, Bluetooth temperature probes and IoT sensors, iCertainty eliminates paper checklists, improves food quality and safety while delivering a better customer experience.
About Mainstreet
Mainstreet develops customized in-restaurant technology solutions that can help elevate diners' guest experiences and streamline back-of-house operations. Our solutions include Point-of-Sale, Kitchen Ordering Systems, Mobility, Digital Menu Boards and Networking with services delivered from our Dallas-based Services Center to on-site installations and ongoing hardware support.
Mainstreet will be participating in the MUFSO chain restaurant conference this fall. If you're a restaurant operator, we'd like to hear from you. Email us at info@mainstreetinc.net