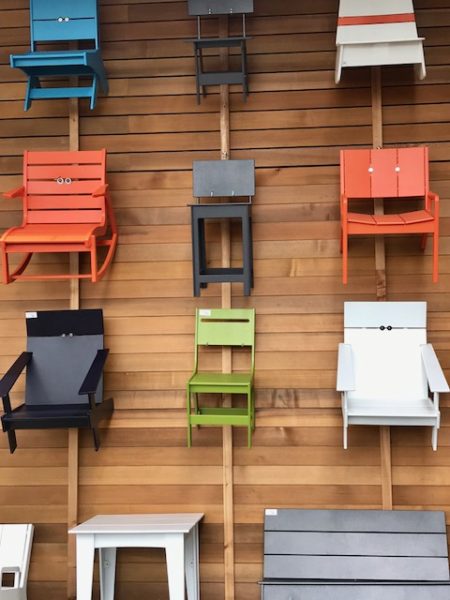 Part of Mainstreet's series on exceptional brick-and-mortar retail stores
Beautiful, sustainable & healthy home improvement
TreeHouse is built on the foundation that all homes can be sustainable, beautiful and healthy. The retailer's core principals are applied to everything in the store. From thoughtful and innovative products to comprehensive, high-quality services, every element is designed to build a better home.
The retailer's CEO and co-founder Jason Ballard says the store was built to create an imaginative space which demonstrates that if it can be done in a large store, it can be done in your home too. It's a "building meant to help you imagine the possible."
Self-Sustaining Design
The Austin-based retailer recently opened its second ever store in Dallas. A third location is planned for North Dallas this fall. Treehouse Dallas is considered to be the world's first energy-positive big-box store and returns its unused power to the city's power grid.
Design features that enable the energy-efficient store design include:
North-facing clerestory windows that admit daylight that minimizes (even eliminates) the daytime use of electrical lights while providing exceptional interior light quality.
South-facing saw-tooth roofs are oriented to maximize the effectiveness of a giant solar array
On-site solar energy and a Tesla Powerpack stores power from the rooftop solar array for evening use
Enormous fans cool the interior, further reducing the need for air conditioning
The building was designed around a large, legacy oak tree on the property which although presented challenges, showcases Treehouse's commitment to design integrated with nature.
Tesla Powerwall
We discovered that Tesla is much more than a leading manufacturer of electric vehicles. Not only can their battery technology accelerate the transition to a sustainable transportation system, it can do the same for buildings and the energy grid. Enter the Tesla Powerwall – a state-of-the-art intelligent energy storage system that stores solar, wind or grid power for use at another time.
TreeHouse uses the Powerwall to power its store and is one of the first retailers of Powerwall to the home market. For residential use, Powerwall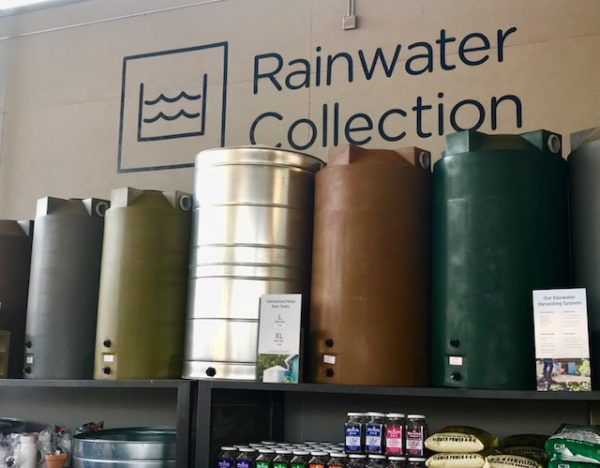 connects directly to the home's electrical panel where it can be easily used to back up the home whether or not solar power is used.
Putting VR to Practical Use
TreeHouse uses technologies like Virtual Reality (VR) to reimagine the way they can work with clients on projects. They also all build new stores in VR at basically zero cost, zero waste, and very fast. In fact all store designs are now 100% in VR.
Rainwater Harvesting
TreeHouse offers small-scale rainwater harvesting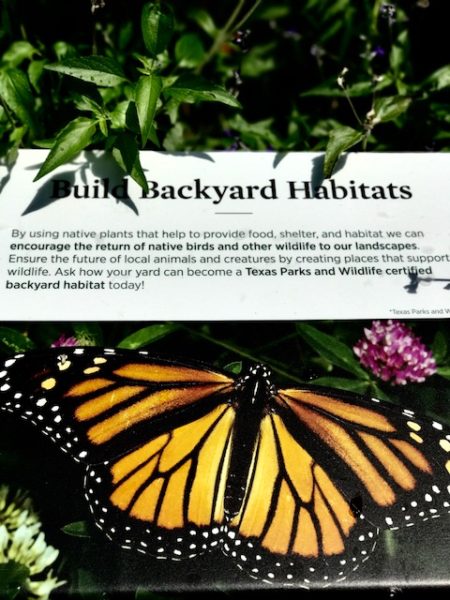 materials and installation services to reduce residential outdoor treated water use. In addition to reducing treated water usage and costs, rainwater harvesting for home use benefits include 1) better than treated water for plant and soil health 2) prevents excessive runoff that can remove healthy soil 3) proper rainwater management can protect foundations from absorbing too much moisture.
More Unique Products Offered by TreeHouse
TreeHouse has carefully curated the products they offer to ensure that each aligns with their goals of beautiful, healthy and sustainable home improvements.
Haiku Ceiling Fans & Lights
The residential division of Big Ass Fans, Haiku ceiling fans are considered to be the most advanced ceiling fan in the world reducing energy usage through elegant design, exceptional performance and efficiency (700% more efficient than standard ceiling fans).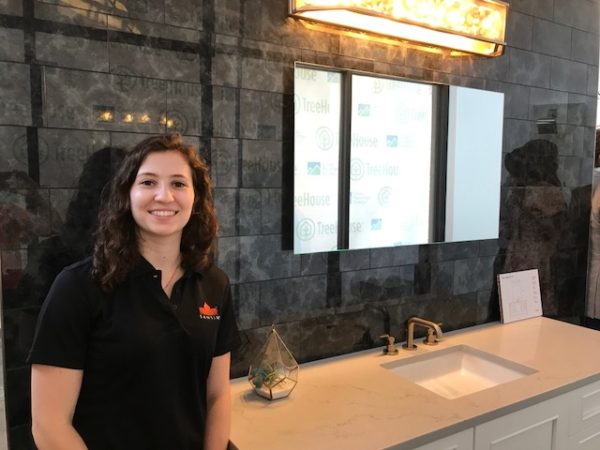 Haiku Lights produce 50% more light than typical 60-watt incandescent bulbs and last more than 30 times as long.
Sansin Wood Treatments
For over 25 years, Sansin has pioneered the use of environmentally-friendly stains and sealants. Their unique water-borne technology is inspired by a thousand year-old tradition that uses nature's own ingredients – resins and gums from the heartwood of trees – to deliver long lasting, sustainable protection.
Bolefloor
Bolefloor is the world's first industrial-scale manufactured hardwood flooring the features naturally curved lengths that follow a tree's natural growth. For cleaning floors, Bissell offers vacuum cleaners that vacuum, wash and dry. See them here – https://www.bissell.com/vacuums/upright-vacuum-cleaners/.
About TreeHouse Retail Stores
TreeHouse was founded in Austin, Texas to reinvent home improvement with the twin goals of ecological and human health. Everything you may need for your home can be found in this single store that helps its customers make smarter, healthier, and more sustainable home improvement choices.
Mainstreet's View
We think TreeHouse got it right. They stick to their core values from the way they've designed their store, curate their products and the way in which they work with their clients. TreeHouse has achieved their goal of beautiful, sustainable and healthy home improvement. Welcome to Dallas TreeHouse!
Thoughts or comments? We'd like to hear from you.