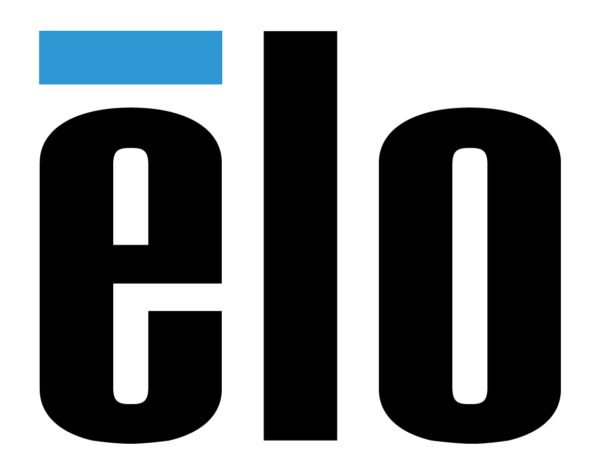 With a goal of differentiating their brands and winning loyalty in the current climate of industry disruption, businesses are turning to technology solutions such as digital signage and self-service kiosks to enhance restaurant and retail customer experiences. To help you understand how to turn your vision for more engaging, sale-converting experiences into reality, we asked Luke Wilwerding from our partner Elo to share his wisdom on this subject.
Retail Customer Experience
What are some of the needs of today's businesses for interactive restaurant and retail customer experiences?
Stores have been turning to more experiential components to keep foot traffic up. Elo customer Finish Line, for example, used our 4202L 42-inch interactive digital signage to provide an augmented reality mirror solution to its shoppers. The installation serves as a destination experience drawing in new customers. It allows shoppers to try on new sneakers in an augmented reality setting, and then snap pictures to share across their social media channels. Adding special touches and personalized experiences like this one can impress shoppers, keep them engaged, and build their loyalty to the brand. To stay competitive and to stand out, more retailers and restaurants are looking to "wow" their customers through interactive experiences using touchscreens.
How does Elo solve those needs?
Not only does Elo provide innovative touchscreen hardware to ensure restaurants and retailers are offering the best touch experience to their customers, but we also support in-store digital experiences with our EloView® software. EloView is a software-as-a-service (SaaS) platform designed to simplify and automate deployment of content for interactive displays and streamline device maintenance with OS management, including remote and silent updates, kiosk lock-down, automatic provisioning, and device management. The software allows retailers and restaurant owners to choose which content they'd like to display on which device instantaneously and can provide insights and analytics on the content that is most captivating to their customers. This further allows businesses to shape and create the restaurant or retail customer experience their clientele finds useful and meaningful – and that provides the highest shopper conversion and ROI.
Self-Service Kiosks
What are the retail and restaurant segments that will benefit the most from self-service kiosks?
Self-service is being widely used in stores and quick-service restaurants (QSRs) today. When the self-service kiosk concept was initially introduced, it began as a way to offer convenience to shoppers, but it was soon discovered that kiosks have added benefits for employees. Kiosks help streamline store and restaurant operations, such as Restaurant Accounting Services, and improve the overall customer experiences. We continue to see impressive positive metrics and ROI from the use of self-service including up to 25% increase in average order size and up to 50% reduction in customer wait time. In 2018, we're expecting self-service to mature in both the retail and QSR industry as more businesses recognize the positive return on this type of investment.
What are some of the challenges retail and restaurant operators have for self-service kiosks?
Most often, we find that retailers and restaurant owners are trying to improve their operations and their customer experiences by using self-service checkout and purchasing options. To add to that, the increased adoption of buy-online/pick-up-in-store (BOPIS) services has ushered in a demand for self-service pickup to offer the same convenience at the checkout. Mobile applications have allowed shoppers and diners to save their preferences, schedule pickups and deliveries, automate payment, and be rewarded for customer loyalty. The level of convenience being offered for order placement has challenged retailers to perfect their pickup process, to ensure it's easy, convenient and enjoyable. We're also seeing multiple restaurants expand their kitchens to manage the uptick in orders based on the increased throughput self-service enables.
The convergence of mobile ordering, self-service experiences, and point of sale (POS) has put pressure on stores and restaurants to better blend their online and in-store experiences, so website offerings are consistent with the in-store experience. As shoppers become multichannel buyers, catering to this growing segment is more critical than ever. If retailers fail to offer these restaurant and retail customer experiences, they can fall behind the competition.
How does Elo solve those challenges?
Before making an investment, it's very important for decision-makers to consider what business goals they're trying to achieve through a touchscreen deployment. It's also important to consider how the increased throughput of self-service or other interactive experiences will affect employees and other business processes. When deciding whether to opt for a self-service kiosk, in-store digital signage, or updates to POS, business owners need to think strategically about how they want to differentiate themselves in the marketplace by incorporating touchscreen technology. Elo guides its customers through this process and works to ensure they're installing the touchscreen solutions that best suit the needs of their employees and customers. We have touchscreens that range from tablet-size to 70 inches, enabling the ability to find the right touchscreen product to fit within a variety of store and restaurant settings.
Elo is an important strategic partner for Mainstreet. Says Terry Kasen, Mainstreet's Vice President of Client Engagement "Because of Elo's strategic views on technology and its practical use in stores and restaurants, Mainstreet made a strategic decision to partner with this industry leader in Touch Technology. Luke's observations are a testament to why we chose to align ourselves with Elo."
Comments or observations about how touch screen technology continues to drive exceptional in-store customer experiences, we would love to hear from you.
About Luke Wilwerding
Luke Wilwerding is the Director of North America Sales at Elo, a global leader in touchscreen solutions. As director, Wilwerding leads a team of sales leaders driving interactive initiatives for North America's largest companies. Elo touchscreen products can be found in multiple industries, but many of its over 20 million installations are deployed in some of the most popular retail, QSR and luxury brand stores across the globe. Working with some of the largest retailers and businesses around the world, Luke is in a unique position to see the best interactive customer engagement deployments and to understand what's coming next in retail.
Learn more about Luke and connect with him on LinkedIn