Best Practices from Solution Experts
First of two parts
2017 is shaping up to be a year of retail technology deployments as retailers invest in new technologies to refresh their stores.
Mainstreet's solution experts discuss what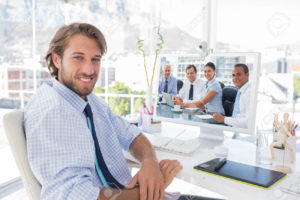 they're seeing in our industry and share some of the essentials they've learned in supporting retail technology deployments for over 20 years.
What are the retailers focused on? What are their challenges?
Retailers are focused on improving both the e-commerce and in-store shopping experiences. There's a particular emphasis on helping store personnel better serve customers. Initiatives like BOPIS help to link the channels and bring shoppers into the stores.
Mobile solutions for endless aisle (shop online in-store); task management; mobile POS and RFID further enrich the in-store experience. Mobile Device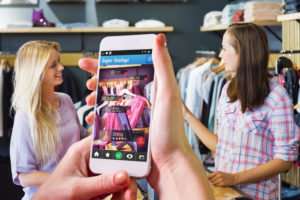 Management (MDM) solutions are essential in the success and ongoing support of in-store mobility as they provide greater visibility, security and remote management capabilities.
Outdated technology and lack of bandwidth are the greatest challenges in the stores. Because of that, retailers first need to have a robust, reliable infrastructure in place before they can start adding more in-store technologies.
What technologies are being replaced?
There are greater demands on the WiFi infrastructure as technology goes more mobile. Access Points (AP) are aging and being replaced by devices with far better coverage and technology.
Mobile devices and rugged handhelds get the most investment and are some of the most popular retail technology deployments. Increased capabilities, improved in-store bandwidth and operating systems like Android are some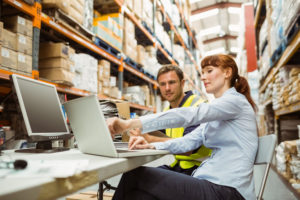 of the drivers for that.
How do you approach a deployment opportunity where the end-user has selected the technology they need?
We help them get done what they have already decided to do. And that comes naturally for Mainstreet because our primary focus is not on selling hardware but rather enablement services. That's our true business value.
What does that mean for a retailer? It means they can ship equipment from multiple vendors to Mainstreet where it will be consolidated, inventoried, staged and configured, then deployed. They have greater control over their equipment and improved visibility into the deployment.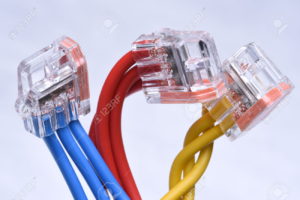 How does that differ from a retailer who identified a need, but not the technology?
That's very much a consultative approach for us. We go through a discovery with the retailer where we learn about their unique business requirements and store environment. What is the solution their business needs?
We then review with our solution specialists and engage within our partner ecosystem to select various best-in-class options for presentation to the retailer.
What are some of the first steps in planning a deployment? Does it differ by technology type?
There's little difference other than scale and resources between the various types of deployments.
Regardless of type or scale, involving all the client's stakeholders (including store-level personnel) and identifying requirements are the first steps.
Next we determine the technology that meets requirements and test that equipment with the appropriate applications.
Our Project Manager then develops the work instructions (SOW). Those are developed in cooperation with the retailer and cover everything from our Integration & Logistics Center to on-site field service resources.
Proper testing in a live environment such as in-store pilots is essential to proving the solution or enabling us to refine it before embarking on a chain-wide deployment. We recommend the retailer select pilot stores located close to their corporate offices as it enables hands-on, in-person input from their stakeholders and internal customers.
Thoughts or comments? We'd like to hear from you. Email info@mainstreetinc.net
Next in retail technology deployments
Checkout our post next week. We will cover why deployments fail, life cycle services and green initiatives, manufacturer-provided deployments.
About our solution experts
Terry Kasen, Vice President of Client Engagement, 30 years of experience in retail technologies
Keith Highlen, National Accounts Manager, 30 years of experience in retail technologies
Dustin Hamann, National Accounts Manager, 15 years of experience in mobile solutions
Debbie Simurda, Vice President of Business Enablement, 25 years of experience in retail technologies
Other reading: