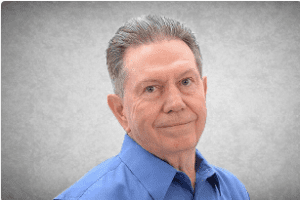 Every once in a while, you have the privilege of knowing someone who makes everyone around them better. Francis Clark is just one of those people.
Having known Fran for 22 years as a client, colleague and friend, I'm confident in making that statement as he celebrates his 61st year working in the retail industry. I also think that now, as he celebrates his sixth decade of hard work, with no signs of stopping, it is a great time to shine a light on this industry treasure, extract some trade secrets out him, get his perspective on the retail industry and evolution, and to get his advice on the future of retail and technology.
"I can't believe where technology is taking us and I want to be there. Some people may be afraid of it but I love it," responded Fran when asked if he had any plans of retiring.
I recently attended a partner conference with Fran and I can vouch for his boundless energy in connecting with people and learning more about the technologies that can lead and shape our businesses.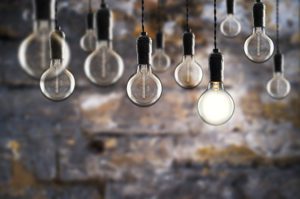 Fran sums up his career in the retail industry as both a merchant and technology provider as being fortunate enough to be at the right time and the right place to meet really great people.
When it comes to teams, Fran's philosophy is to "hire someone smarter than you." He always felt that his job as a manager was to replace himself in his job so he could easily move up. He always had at least two or three people on his team who were competent enough to take his place.
Beginnings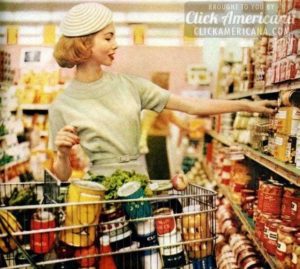 The year 1957 saw the final new episode of I Love Lucy air, the debut of American Bandstand, the launch of Sputnik and Elvis's purchase of a Memphis mansion, which he named Graceland. That year, bacon cost 60 cents per pound and for 28 cents you could get a dozen eggs. If you lived in Pinckney, Michigan at the time and shopped at The General Store, there's a good chance the shelves were stocked by then 14-year-old Fran Clark.
During his years at The General Store, with the guidance of mentor Bob Parks, Fran gained his love for retail and the retail industry.
"I was going to school at the time, but I learned more from Bob," said Fran. "Including margin, product rotation, perishables, produce, meat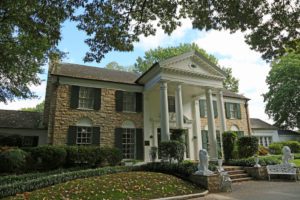 cutting, accounting, and how to manage people."
First Store
Fran got the chance to run his first store right out of college – a Pick & Pay store based in Sandusky, Ohio near the Cedar Point vacation area on Lake Erie. It was a big store bringing a weekly average of $450,000 in sales and Fran helped to make it more profitable by implementing a store labor inventory management solution.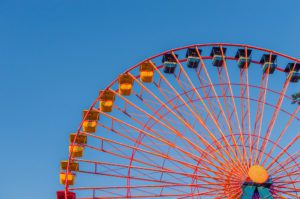 Glen Willard, the company COO, would ride his boat across the lake and stop by the store every weekend. Each visit, he would bag groceries for 15 minutes, and impressively remember the names of most shoppers, including those he had only met once. Glen's personable approach to the store left an impression on Fran.
One time, Fran asked Glen, "How do you know what you know when all you are doing is bagging their groceries?"
Glen replied, "I listen to what the customer saying."
After Glen finished his 15-minute stint as bag boy, he and Fran would walk the store together, observing the feedback that Mr. Jones or Mrs. Smith had imparted to the COO as he busily bagged their groceries.
Moving to Head Office
Fran ran a few more stores in the chain, making them all profitable. He then moved to the head office where he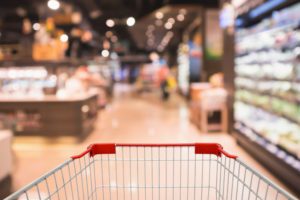 joined the management team and become the one who visited the stores, like Glen had. He worked with the R&D team to develop the first labor scheduling program in the retail industry to forecast sales.
When Pick & Pay purchased a 500-store chain, First National Stores, Fran Clark moved East with the acquisition and was put on many projects including the launch of a new concept food warehouse store. Plus, he was responsible for training all the managers in the 500 acquired stores, reviewing the financials and closing underperforming locations. Eventually, he gained responsibility for front-end operations and technology as well.
A&P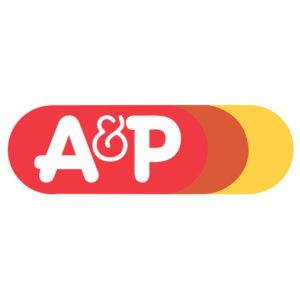 In the mid-80s, Fran got a call from Bill Clarke, a former team member from Pick & Pay, who was then in the HR group at A&P grocery store. At the time the supermarket chain was having problems determining sales for a store that had been open for 2 weeks. 'Come down, go to the store with me then meet with our board and give us your suggestions about what should be done," Bill proposed to Fran. Fran accepted and his initial recommendations got him a job offer the same day.
At A&P, Fran worked for Co-Chairmen Jim Wood and Jim Rowe under CIO Peter Rolandelli. He reported up through Doctor Ivan Szathmary who was responsible for A&P IT and Procurement as well as the iconic private label brand, 8 O'Clock Coffee.
Fran's 12-year career with A&P spanned 8 corporate acquisitions that brought the chain up to 1219 stores. He never lost a budget and was responsible for ISP, wireless communications, connected scales, back door receiving, labor scheduling, shrink management, time and attendance, electronic marketing, and many more technology advancements in technology that came with the evolution of the retail industry.
A&P POS Refresh & IBM Relationship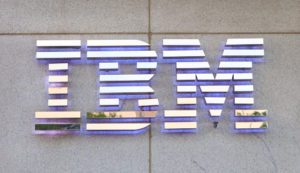 The late 80s brought about a POS refresh for A&P. IBM was selected because the solution "worked as they said it would" – it may not have been as stable as they would have initially liked, but they got it there.
Fran helped to start the IBM 4680 Supermarket Focus Group. During his 4-year term, the group was made up of 45 companies (including international) who directed the development of Supermarket Application (SA) for IBM. He got to know people from all over the industry and loved the collaboration amongst the group that included Jim O'Rourke, the IBM senior executive responsible for the focus group.
In 1998, Fran announced his retirement from A&P and then started working with an IBM solution provider where he focused on software development, help desk and Y2K enablement. After getting clients through Y2K, Fran then moved to Trax – a software solution provider specializing in loss prevention.
Profitect

Fran worked with Trax for 5 years until the company was sold and then connected with Omer Matityahu and David Evan-Haim who were taking a concept developed from 15 years of retail consulting into a software solution. Fran joined the effort called Profitect as a board member representing the retail side of the business. Guy Yehiav joined in 2010 when Profitect was still a consulting company in development of the software solution which became 'prime time' in 2012.
Profitect evolved under Guy as Chairman and CEO and he brought on Adam Haight, VP Sales, Kelli Woelfel, VP Industry Solutions and Eraz Almog, VP Data Operations to the early leadership team.
Today, Profitect has become the leading prescriptive analytics solution provider to the retail industry because of pioneering artificial intelligence and machine learning components to their product's development. Evidence of Profitect's ability to meet retail client's needs include being awarded The Customer's Choice Award the past 3 years at RILA (Retail Industry Leader's Association) annual Asset Protection Conference. In addition, Profitect has placed in the top three at RILA for their innovation award.
This January 2019, Profitect will be in booth #4237 at NRF's Big Show in New York City.
Fran Clark at Home
Fran met his wife Cher in college and they were married 52 years ago. Their only child, Cathy, has brought great joy and pride as well as four grandchildren now all on their own career paths. Fran and Cher live in Pensacola, Florida, the Home of the Blue Angels, the Navy's Jet Performance Team. The house they live in is an ICF construction with "smart wiring" and solar panels, and since they live in a pretty active hurricane zone, it also has high impact windows and doors. Fran keeps up with leading edge technology even in his home.
Evolution of the Retail Industry: Question and Answer Session with Fran Clark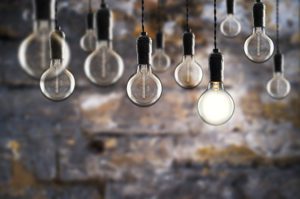 DS: What is the difference between being on the retail IT side versus being a vendor?
FC: There's more minutia of day-to-day pressures of running a business. I was always customer and operations focused. But on the vendor side you have to listen to what the retailer is saying. They're fighting the wars every day and the last thing they need is someone to interrupt and ask what keeps them up at night. We as vendors should already know that.
DS: What are some of the challenges that retailers face today?
FC: Retailers have amazing challenges today. Store culture has changed, there's pressure on performance, associate dedication is nowhere near what it used to be, stability of their working group is not there, and they're relying on technology to tell them what they can't see quickly.
DS: What excites you about retail and why have you dedicated your career to the retail industry?
FC: I love working with people. Seeing something successfully completed that people take home is a reward, or a product in grocery store. I also love the way technology has dominated the industry since scanning became stable. It was a nightmare when scanning started because manufacturers didn't understand barcode quality, it wasn't important to buyers and few early disciplines meant it took time for scanning rates to be what they needed to be.
DS: What do you think about the future of brick and mortar stores?
FC: People don't fall into a box. When I was in college, hippies were a minor group within the whole collegial environment. I never wanted to be one of them. My grandchildren may be Gen X but they're traditional, hardworking kids that don't fit the typical Gen X profile.  So, while everyone is telling us what the 'millennials' want and need, I think the real answer is 'take care of your customer' and 'provide the products and services they want and need' and do so in a 'cost effective and efficient way' and then you should be successful.
The same can be said of stores – they can't all be considered the same either. In the retail industry, if you provide quality product and quality service at a fair price, you will always be successful. Plus, the social part of retail, the need to interact and be with people, can be a vital part of brick and mortar stores.
DS: What are the attributes of retailers that will likely survive the future of retail evolution?
FC: Walmart will be a survivor. They are attuned to their customer. They don't have a loyalty card but they know who you are and what you buy. I expect we will see them install more self- checkout and reduce scan and pay.
A smart retailer is one who listens to the customers in their stores, just as Glen Willard taught me many years ago. That's how you know where your business is and where you're going. It's 'management by walking around.'
DS: If you were a CIO today, what would keep you up at night?
FC: My team. Are they as open in thinking as they need to be for new things that are coming?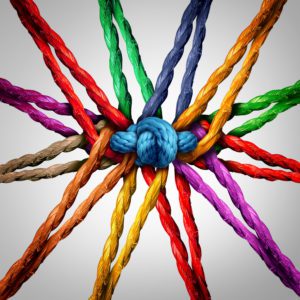 I talk to a lot of retailers who think they can build everything themselves but economically that's not a wise decision. My preference is to buy rather than build. An IT department is like the cobbler's kids, they never have shoes. It always takes longer than you thought it would to build, always needs more repair which always gets put on the 'back burner,' and consequently you've wasted money and delivered a mediocre product. Don't lead with ego, complement your business with people who are clever and who have already done it.
DS: What would you want from a vendor partner?
FC: Never make a sales call unless you spend some time in the store. If you're not interested enough to do that, then why are you making the sales call when you don't know who you are talking to? To be successful in the retail industry, listen and do your homework.
DS: The evolution of retail has brought so many technologies with it, it must be overwhelming for a retailer to decide what's best. What do you think are the technologies that will get traction?
FC: Pay attention to what's taking over the retail industry. What are the innovators doing? Pay attention to what other people are doing in retail even if it's not your vertical and see what fits for your company.
One mistake I think a major retailer made was to remove the bonus program for their department managers. That took away the pride of making your department shine and getting rewarded for it. Quite simply, we like to know we own something and make it good. Reward it, that's how you grow people. That retailer realized the mistake and has since re-instituted the program.
Lastly, don't rely on computers to train your people.
Learn from the Past and Focus on People
What does living through the evolution of the retail industry teach us? Mainly, to take back to the heart of why you may have gotten into the retail industry in the first place – the people. Fran Clark hits the nail on the head with his statement that he loves working with the people. Listen to your customers and your employees and success will come.
Thanks for the inspiration Fran!
If you know Fran, you may want to congratulate him on an inspiring 6 decades in our industry. If you don't know Fran, you may want to reach out to him on LinkedIn.