Guest blog from Tony D'Onofrio, Vice-President for Global Accounts / Source Tagging at Tyco Retail Solutions, Visionary and recognized as one of "Vend's Top 50 Retail Influencers in 2015".
"The future will be won by retailers who are bold enough to innovate and adapt and creatively leverage the amazing potential that technology and calculated risk taking will unleash in 2015." – Jeff Roster, Gartner
The 25th Annual Retail Technology Study, which is one of my favorite industry documents, was recently published by RIS News. This year's report was appropriately titled "Retail Transformed: An Inspired Vision to Innovate Differentiate, and Accelerate."
As Joe Skorupa, RIS News Group Editor in Chief, points out, "retailers are going through a transformative phase, the scope of which has not been seen since the first "Retail Technology Study" in 1991. It is pioneering new methods of customer engagement that will explode in the future and building out true cross-channel experiences. These developments are setting the bar high for retailers who need to catch up to fast-moving millennial and omnichannel shoppers who hold the keys to retail's future."
In this year's report, for me personally, two sections stood out in critical importance for retail in 2015 and beyond.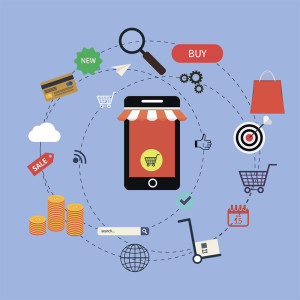 Part 1: The Top 10 Retail Technologies 2015
Customer segmentation based on preferences
Multichannel fulfillment
POS peripherals (signage pads, pin pads, etc.)
Social media analytics
NFC (Near-Field Communication) payments
Customer segmentation based on buying patterns
Mobile POS
Campaign analysis and forecasting
Forecasting and planning
Order management systems
Part 2: Top Customer Analytics Investment Plans
Frequent shopper or loyalty programs
Campaign analysis and forecasting
Customer segmentation based on buying patterns
Pricing optimization (modeling, sales & margins)
Customer segmentation based on preferences / profiles
Market basked analysis
Social media analytics
Pricing intelligence (real time competitive pricing data)
In-store shopper tracking
Predictive analytics
An Inspired Vision On Top 10 Retail Technologies for 2015
Why do I favor these two sections?
The future of retail is all about having a deeper understanding of the customer buying patterns. The consumer will increasingly demand personalized onmichannel shopping experiences.
Mobile will be the technology of choice and mobile POS will evolve for both in-store associates and also in the hands of consumers. POS terminals will not disappear, but they will evolve as stationary information centers to further engage the consumer.
Payments systems will be a critical component of a secure shopping experience. At payment, the consumer trust bond can be broken, if the retailers do not continuously increase the security of the transactions.
The store is not going away. It will become a critical showroom to strengthen the value of the brand. The store will increasingly become social with shoppers sharing their journey with a mobile connected circle of friends. Social media influence in retail will increase and eventually it will become a shopping platform. Social media will strengthen the value of the physical store as brand central.
The retail "Internet of Things" (IoT) is a major subset of the 2015 technology trends. The store will increasingly become multi-sensored. The consumer through wearables and mobile devices will directly interact with technologies in the store to achieve improved customer experience. retail analytics solutions would couple nicely with these technologies.
Successful retailers will be focused on part 2, the top customer analytics investment plans. As stated in the RIS / Gartner report, "information is the oil of 21st century retailing and its pursuit fuels the surge in analytic investment." Fixed infrastructure, mobile, and actual consumers will feed data into onmichannel stores of the future. Retailers will need to carefully filter for the drivers of increased brand value through data and video analytics.
The 25th Annual Retail Technology Study was a refreshing reminder on the exciting times ahead for the retail industry. Change, driven by technology shifts, will be the mantra of the future. A connected social media savvy consumer will be the new norm. The data generated and more importantly its analysis will be the key to a successful retail future.
About Tony D'Onofrio
Tony D'Onofrio is currently Vice President for Global Accounts / Source Tagging at Tyco Retail Solutions, and he is listed as one of "Vend's Top 50 Retail Influencers in 2015". Globally, Tony has been driving the coordination of key growth initiatives around Tyco Retail Solutions'(TRS) largest customers and expanding TRS' global industry leadership in source tagging (the application of labels and tags at the manufacturing source). Tyco Retail Solutions is the world leader in EAS source protection solutions and their transition to RFID starting with apparel.
Previous to this role, Tony held other executive roles in Marketing, Business Development, Professional Services, and Product Management. Tony tracks and has expertise in global technology trends, emerging markets, and the evolution of emerging technologies.
D'Onofrio has over 25 years in retail security and information technologies experience.
After multiple years of direct retail experience with a major supermarket chain, he joined NCR Corporation in various sales and marketing roles. His security experience began in early1990s when he joined Sensormatic to head up POS security solutions. In 1996 he accepted a position with Kyrus Corporation, IBM's largest IT integrator, as General Manager of IT based Security Solutions. In 2001, he rejoined Sensormatic as Vice President of Integrated Solutions Marketing focusing on integration of CCTV, EAS, and Access Control.
D'Onofrio holds a "Cum Laude" Bachelor of Arts from Case Western Reserve University and a Masters of Business Administration from Cleveland State University. He is married with three children.
Tony can be reached through his web site or follow him on twitter
Mainstreet thanks Tony for sharing your insights about the future of retail technologies.