Transforming Retail
Our team spends a lot of time with retailers. It's a great opportunity for us as we learn firsthand about their strategies and challenges. That makes us better able to develop meaningful solutions for our retail clients. Recently we attended a roundtable discussion that featured executives from Retail Innovation Labs on the topic of Retail IoT.
All agreed the goal is to make the customer successful and to ensure they have an engaging shopping experience. Experience-driven implementations with solid ROI will drive retail IoT adoption. But they cautioned that retailers need to assess whether their business will derive early adopter benefits or if a more prudent approach to wait until the technology matures, is better for their business. The panel agreed that retail IoT is an enabler, not a solution.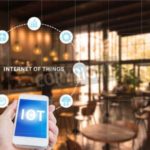 They stressed that IoT isn't just about 'machines talking to machines'. It's based on data – gathering; monitoring; distilling; and translating it into usable information and then connecting it to a decision management engine to trigger action. That also has huge implications on the business' big data capabilities.
A few compelling in-store retail IoT uses the panel discussed:
RFID tags on sample shoes placed in merchandise displays. "You can't sell a shoe if the sample isn't on the display for the shopper to see".  Compliance increased to 98% (up from 80%);
Memory mirrors let shopper try on sunglasses and view them side-by-side in high definition video. Shoppers can send the video to their smartphone to later review and share the results via email or social media.
Smart mirrors for fitting rooms allow customers to take videos of themselves wearing a garment then compare it side-by-side as they try on another. The smart mirrors are equipped with an Intel® Core i7 processor and allow customers to view outfits, digitally change colors of the garments and share their choices with friends via social media. Every shopper who uses the mirror can set up their own personal account. They can then securely store their videos and garments, which they can later remotely access via their mobile devices.
Connected refrigerators monitor temperature, equipment and food freshness are some of the earliest applications for IoT in retail.
Smart shelves made up of RFID shelf sensors, smart displays, high resolution cameras and digital price tags can detect low inventory levels both on the shelf and in the stockroom – in real time. Powerful analytic tools enable the retailer to maintain optimized stock levels, more accurately forecast future demand, and optimize store layouts.
How the IoT Retail is revolutionizing retail models
IoT in Retail has matured since our first blog post on the subject in February 2015. As results of early pilots are shared and more applications are developed, IoT continues gaining momentum in retail.
A few significant drivers to the growth of IoT in retail include:
With cloud-enabled solutions, actionable data can be generated by connected objects. As the cost of integrated chips decreases, the technology supported by a cloud platform and powered by big data analytics along with machine learning is driving the growth of IoT.
Cheaper and smaller sensors, omnipresent wireless networks, increased computing power, more sophisticated machine learning positions IoT to have a broader, more transformational impact on business.
Retailers can gain data about customers that can help them make informed decisions about staffing and store layout, influence buyer behavior, customize each buyer's experience through real-time and predictive analysis.
For accurate data collection, sensors need constant connectivity and consistent signal strength. Connectivity solutions like those offered by Cradlepoint assure the retail of 99.9999% uptime.
Coupling digital signage with iBeacons allows retailers to offer location-based content through digital signage as a customer moves through a store. When paired with in-store traffic analytics enabled by iBeacons, digital signage can be used to offer promotions or discounts or update pricing quickly while strategically placed digital signage helps create upselling opportunities.
Essential Reading
Juniper Research forecasts that by 2020 retailers worldwide will spend $2.5 billion in IoT related hardware (beacons, RFID tags, sensors, installation costs) – an almost fourfold increase from 2015 spending levels.
CIO: How the internet of things is revolutionizing retail 
How the IoT Retail is revolutionizing retail models 
Rise of IoT in Retail Calls for Cloud & Fog Computing 
Digital Signage, POS, Kiosk & Retail