The NRF 2017 Big Show is the essential retail technology showcase. The challenge for most everyone is that the show is so big, you can't see or do everything. And everyone has their own opinion of what was relevant.
Our team thought it may be helpful to showcase a few recaps that give a great snapshot of the show, the featured technologies and their impact on the changing world of retail.
NRF's Recap Site  captures all show highlights, articles, videos, presentations…pretty much everything you need to know about the show.
Mainstreet's Team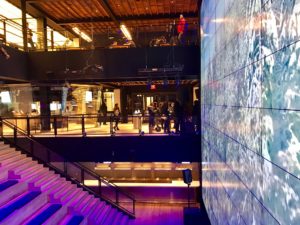 We felt the prevailing theme was transforming the shopping experience with technology. For the shopper, it's immersive shopping experiences and personalization.
The shopper is becoming the brand.   For retailers, it's the technologies, machine learning, analytics, and virtual (VR) and augmented reality (AR) that enable them to gain deeper insights into shoppers.
The Innovation Lab was expanded and moved to a high-profile, dedicated area featuring artificial intelligence, AR and VR, robotics, bots, 3D printing, even a connected smart car fueled by IBM Watson. In many cases, the person demonstrating the technology, was also the business founder.
A great way to connect technology start-ups with retailers and more established tech firms.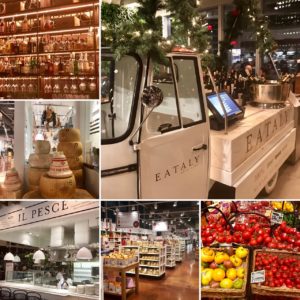 Because we're passionate about retail, Mainstreet's team also enjoyed the self-directed store tours  featuring over 30 brick-and-mortar stores curated by the NRF, including Experience Retailers like Samsung 837  , Eataly and Pirch SoHo. It was a great roadmap to experience first-hand what innovative retailers are doing to create a truly immersive in-store shopping experience. And by curating, the NRF saved many of us a lot of time from navigating the thousands of stores in NYC.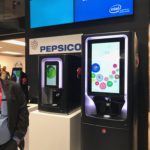 The NRF's Big Show 2017 App was fantastic. This was the year we finally decided to leave the bulky show directory behind and rely solely on the app.
Best of the NRF 2017 Big Show recaps
Retail Systems Research (RSR)   is a team of former retailers with 100+ years combined retail technology experience. They're vendor neutral and have lots of credibility with retailers. RSR's recap includes their perspective on the technologies retailers should be looking at today and those they should be keeping their eye on for future. Watch their NRF Debrief.
Edgell's Apparel features their Top 13 Insights and impacts on retail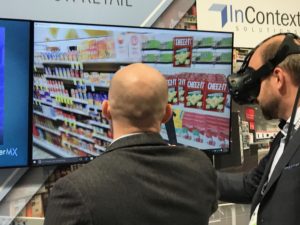 Retail Touchpoints team of editors shares their perspectives on key takeaways from the show.
RIS News' Best of NRF 2017 reviews almost every aspect of the show including must-see booths, new technology announcements, deployments, partnerships and events.
What was your experience at NRF 2017? We'd love to hear from you. Email us at info@mainstreetinc.net