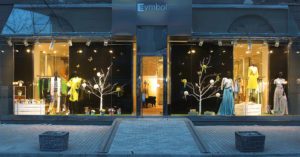 There's plenty of speculation and analysis of what the brick and mortar retail store of the future will look like. Most agree physical stores won't fully disappear, but they may look nothing like the model we refer to as "traditional."
The Retail Prophet foresees the purpose of brick and mortar stores becoming less about shopping and buying products and more about a sense of community. A recent blog on the site by Doug Stephens says, "These spaces will act as living, breathing physical portals into brand and product experiences. They will become places we go to learn, be inspired, see and try new things, experiment and co-create. Beyond mere consumption, we'll go to these spaces for entertainment, education, connection and community."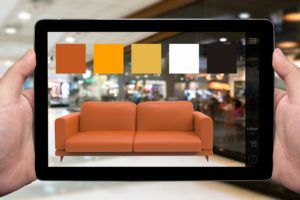 His statement is supported by the increase of in-store technologies that enhance the shopping experience. Technology like interactive mirrors, virtual retail reality, self-serve kiosks, and the elimination of traditional cash wraps in lieu of roving cashiers and customer service bots.
"Retailers' biggest opportunity comes from using technology to empower store employees with technology" according to RSR. And they know it, with 50% believing getting technology rolled out to stores as their greatest opportunity, even within current cost constraints. Bringing the best aspects of online into the store promises to make the in-store experience more entertaining, efficient and convenient.
Brick-and-Mortar Retail's Role in Omnichannel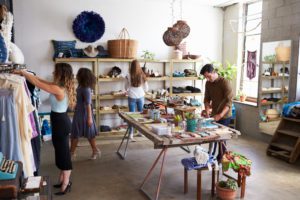 Stephens predicts that retail will no longer be divided into luxury, mid-tier, and discount. He sees two new retail divisions:
"The first will encompass an ever-swelling number of vertically-integrated brands that focus on serving individual consumers at scale and in a manner that best befits the brand. The second will be a new class of "experiential merchants" that use their physical stores and online assets to perfect the consumer experience across a category or categories of products. They will define the ideal experiential journey, employing expert "product ambassadors" and technology to deliver customer experiences that are truly unique, remarkable and memorable. So memorable that they leave a lasting, positive experiential imprint on the shopper's psyche."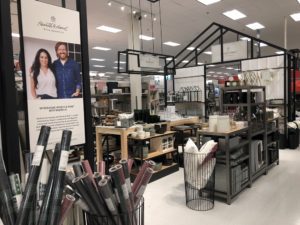 Shoppers like brick-and-mortar stores. A 2017 TimeTrade survey found 85 percent of consumers actually prefer to make purchases with a local retailer — even if they research products online first — especially if the location is clean, friendly and convenient.
Retail, Reimagined
Customers are speaking loud and clear —both literally and with their wallets — that they want shopping experiences different from the decades-old trip to the mall. Although technology has been a major disruptor in retail, it's also important to realize that it has an even bigger impact now that consumers are embracing, often expecting, it. They're using smartphones, tablets and PCs to shop and research products. They're ordering ahead. They're capitalizing on offers pushed to text or email at the point of decision. In short, they're opting for convenience and personalized experiences. And they won't go back to the old way of doing things.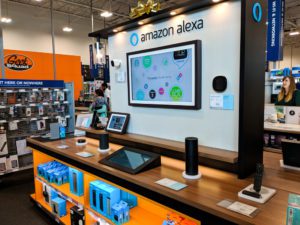 For retailers, the only choice is to move forward. With the right strategy, it works. Here's what some of the more established retailers are doing to transform their brick and mortar stores to get customers coming back, and keep coming back.
Best Buy established big-brand kiosks to showcase items and its "Geek Squad" began providing in-home consultations before purchases. This is just one of the many changes Best Buy has made to completely transform itself from a 1990s big box to a go-to electronics destination.
Walmart knows its brick and mortar retail are a tremendous advantage over Amazon and maybe key to its ecommerce success. Walmart itself says that 90% of Americans live within 10 miles of a Walmart store.
Target is remodeling its current fleet including building small format stores and is reimaging its digital strategy. It's also enhancing its exclusive private label partnerships and is again experimenting with curbside pickup.
Kohl's too is moving to smaller footprint stores to drive its growth. Rather than closing stores, they're downsizing them. Because it owns or has ground leases in about 50% of its stores, Kohl's has more flexibility to downsize locations and can rent out that space to other businesses. Downsizing reduces investment in fixtures, inventory and staff.
Macy's stock climbed after improved performance, in part due to growing digital sales and buy online, pickup in store offers. Store-within-a-store concepts like Levi's can help drive differentiation and create a better shopping experience.
How Do You Break Free from Tradition?
If you have a vision for new ways to engage with shoppers and don't know how to achieve them or find the right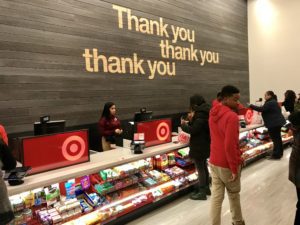 technology to support them — or if you don't know where to start at all — you aren't alone. Many retailers are turning to retail technology independent solution providers like Mainstreet to help examine their operations and their in-store retail technology systems to take them from where they are to where they need to be to stay in the game.
At Mainstreet, we think it's an awesome time to be part of the retail industry as smart merchants shake up their traditional stores to keep us all coming back for more. We're pleased to be working with retailers for over 15 years to support the many in-store technologies they use today while helping them position their brick and mortar retail stores for future viability. If you'd like to learn more, we look forward to hearing from you.
More on great retail
Levi's Builds Its Own Strong Brick and Mortar Retail Footprint
Experiential Retail at NRF 2018 – MMLaFleur
Treehouse Transforms Home Improvement Stores
Why America Needs Brick and Mortar Retail
Retailers Who Are Investing in Brick and Mortar Stores
Customer Experience Shines at New Neiman Marcus Store
Samsung 837 Experiential Retail